Pints are making just as much commotion as the XR's and GT's are lately. With being able to modify pushback (with Rewheel), popping a Quart battery in the Pint or riding a Pint X, these boards are becoming more popular. This guide is a total reference for all Pint Accessories. The top accessories are listed here however for more information, please see our post for each category.
This post covers 'Performance Enhancement', 'Tires', 'Footpads', 'Fenders', 'Rail Protection', 'Bags and Backpacks', 'Charging', 'Lights', 'Customization' and 'Personal Protection'. While each category shows either the top or recommended product, please see the dedicated post for a more exhaustive reference.
Performance Enhancements for Pint (X)
Performance enhancements are add-ons that improve the performance of the Pint or Pint X. This category is the most crucial. I rank the most important upgrades for your Onewheel and the top 5 items focus on products within these categories. There really isn't a priority on which upgrades or modifications to do first however I strongly recommend you do them in the ranking order we suggest (Tire, Rails, Foot pads, Fins and Fenders, Bumpers.)
Rails for Pint (X)
Rails are simply going to morph the entire stance and feel of the Pint all while keeping the platform dimensions relatively similar. Aftermarket Onewheel rails tend to have good resale value in comparison to other aftermarket items. Check out the list of all Aftermarket rails for Onewheels available. Here are my top favorite for Pint and Pint X: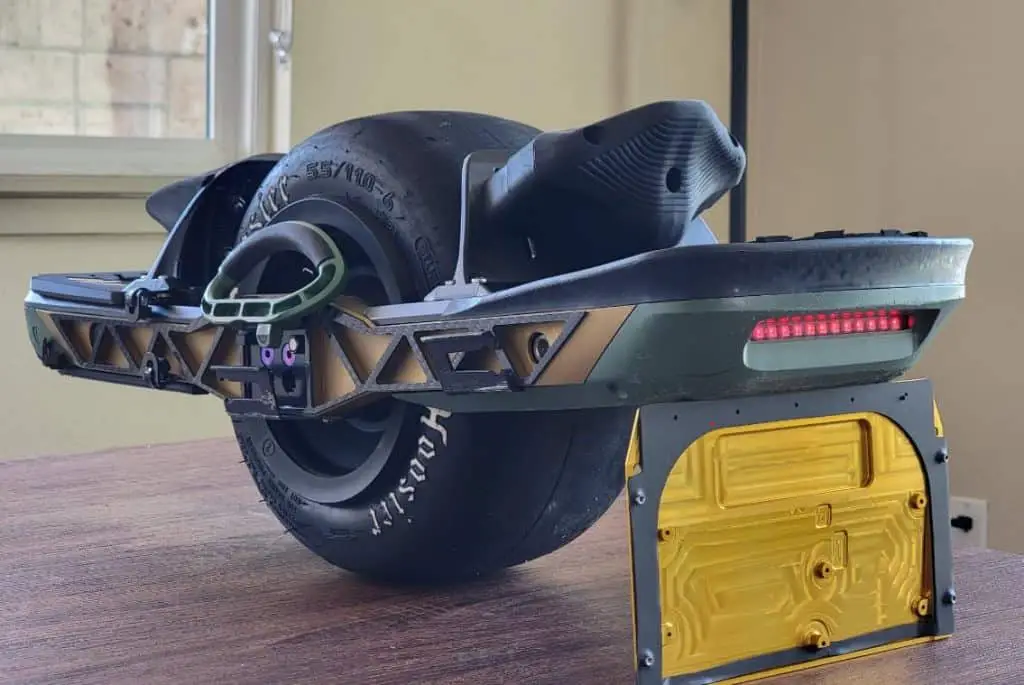 | Rank | Rails For Onewheel Pint & Pint X |
| --- | --- |
| #1 | WTF – Floatlife |
| #2 | Stiletto Rails – Tech Rails |
| #3 | Switchblades – Tech Rails |
The GT40 is honestly a ridiculous battery enhancement. With this set up, you can expect to achieve 29.5 miles in range (46.6km). This is an external battery with added weight. If you are seeking the most range in a standalone product, this would be the way to go. While they dont get as much range, the Quart batteries modifications are just more seamless.
Battery Upgrades for Pint (X)
Because the Pint X has the same size battery as the XR, it really has decent range. Battery upgrades are typically made to the original Pints. The post popular upgrade is the Quart battery by Chi Battery Systems. This will increased the range of the Pint from 6-8 mi (10-12.8 km) to 12-15 mi (20-25.6 km). Battery modification voides the warranty.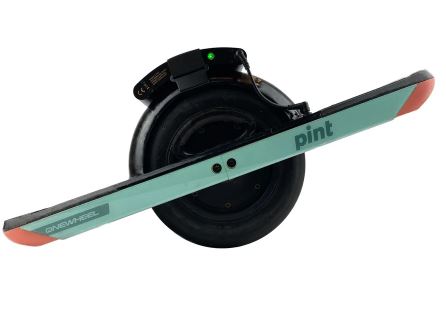 | Rank | Battery Upgrades |
| --- | --- |
| #1 | Quart Battery – Chi Batteries |
| #2 | GT40 – GTMod.com |
| #3 | VNR set up for Pint |
The GT40 is honestly a ridiculous battery enhancement. With this set up, you can expect to achieve 29.5 miles in range (46.6km). This is an external battery with added weight. If you are seeking the most range in a standalone product, this would be the way to go. While they dont get as much range, the Quart batteries modifications are just more seamless.
Fins and Wedges for the Pint (X)
Fins and wedges are intended to let the rider help lift the board when jumping or helping the board over objects by nudging up along the fin or wedge. The most popular and arguable the most rugged of them all are the fins by FlightFins. They are made of an insanely thick rubber and can be added to the fender or its dedicated flight shield.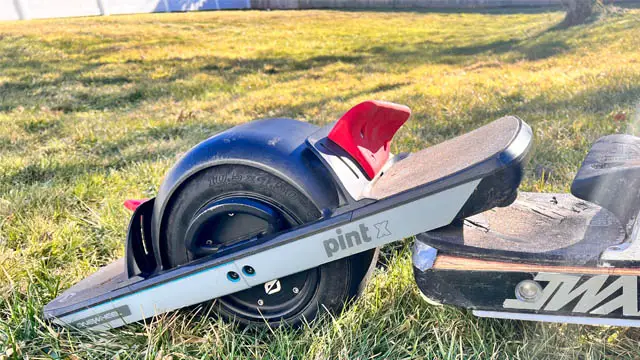 All within this category can help keep your feet in place on rougher trails and also help lift the board over objects. FlightFins takes the lead on this one because of two reasons. First, they make a quality product and secondly, they are adjustable. They are priced higher but they will last forever and they have options (extenders and fenders).
Wedge Pro fenders attempt to achieve a similar result however these are fixed 'curves' into the fender that allows your foot just enough to nudge over a rock or root on a trail. This is honestly all you really need however these are plastic (3D printed) fenders that are not as rugged as FlightFins which are made out of a very tough nylon.
Pint & Pint X (PX) Tires:
Upgrading the tire on a Onewheel is one of the most popular performance upgrades. Especially when trail riding, a treaded tire upgrade can offer better grip, improved stability. Improved slicks can also add for a smoother ride. See the dedicated Pint and Pint X (PX) tire guide. Below are just the top rated tires. For more information check the Pint tire guide.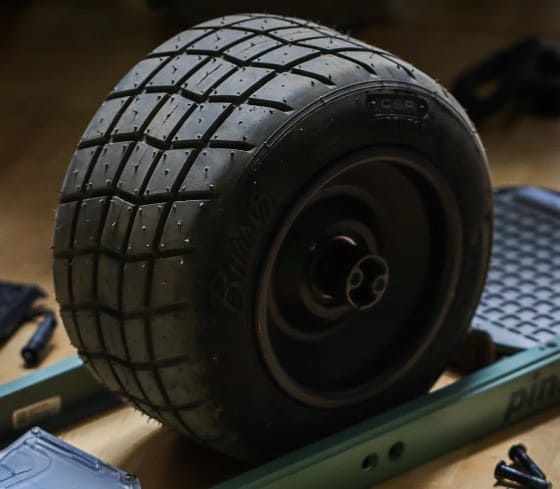 | Rank | Slick | Treaded |
| --- | --- | --- |
| #1 | The Float Life – Hellarad | X Burris All-Terrain – 10.5 x 4.5-6 – Craft & Ride |
| #2 | Burris 11 x 5.0-6 Slick Tire | Enduro – The Float Life |
| #3 | Hoosier Slick | Hoosier Treaded |
Foot pads For Pint and Pint X:
Upgrading the foot pads on a Onewheel can offer better grip and a more comfortable ride. I have a guide for foot pads for Pint and Pint X. Because foot pads come in flat or concave and have a variety of base materials (gel, foam, plastic), you should check out that guide for more details. In general however, here are my top recommended foot pads for the Pint line: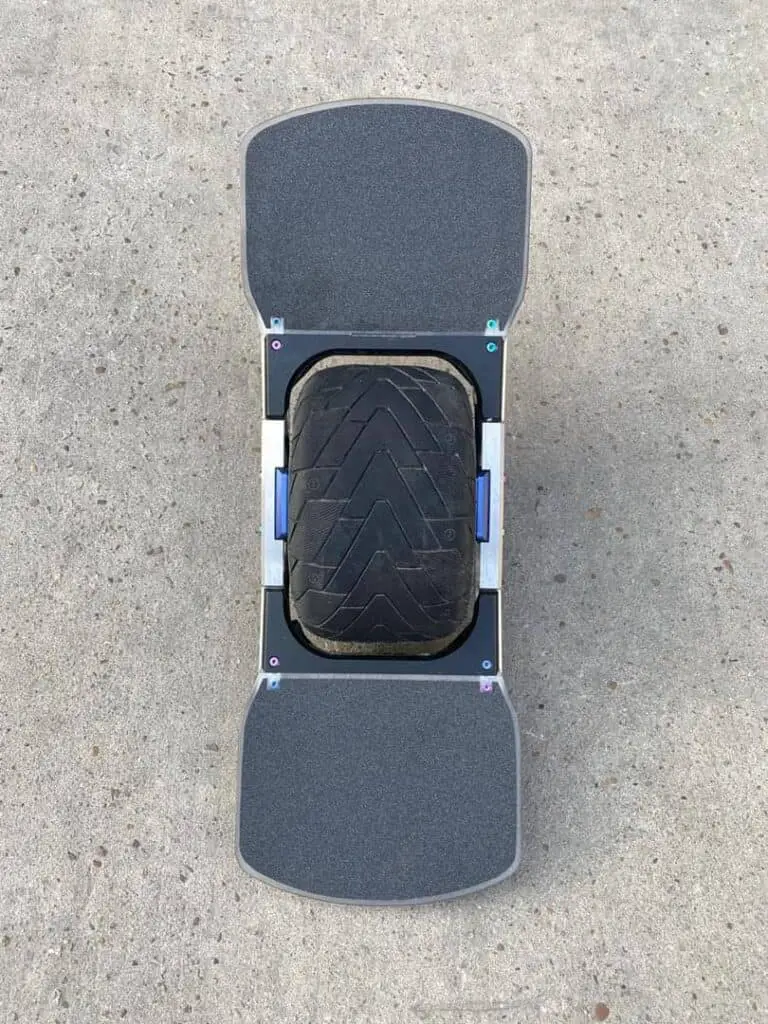 | Rank | Foot Pads |
| --- | --- |
| #1 | Kush Nug Hi / Lo – Float Life |
| #2 | Halo Foot Pads – Tech Rails |
| #3 | Air Pad – Craft & Ride |
Charging Accessories For Onewheel Pint:
Upgrading the charger can significantly reduce the charging time of the Onewheel battery. Fast chargers from companies like Craft and Ride and TFL can charge the battery in as little as 60 minutes. Here are the only two options for the Pint line: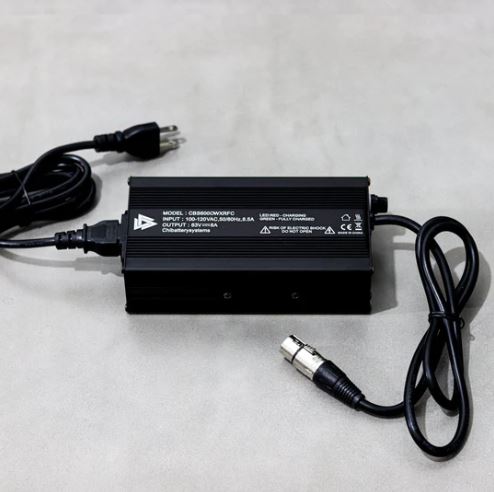 | Rank | Charger |
| --- | --- |
| #1 | ChiBatterySystems Fast Charger |
| #2 | Future Motion Ultra Charger for Pint |
The Ultra-charger can fully charge a Pint in 50 minutes and a Pint X in 110 minutes. Chi Battery System can do 0 to 95% in 45 minutes. These are great on a group ride or an outing however you do not want to always use these chargers as they can shorten the lifespan of your battery. Even without a fast charger. Proper battery maintenance is key for a long lasting battery.
Protection and Safety Accessories:
See whats recommended for essential safety gear for Onewheel riding as this will be the same for any platform Onewheel you ride. This post will give a complete list. Here are the top 5 recommendations for Pint Onewheel Riders.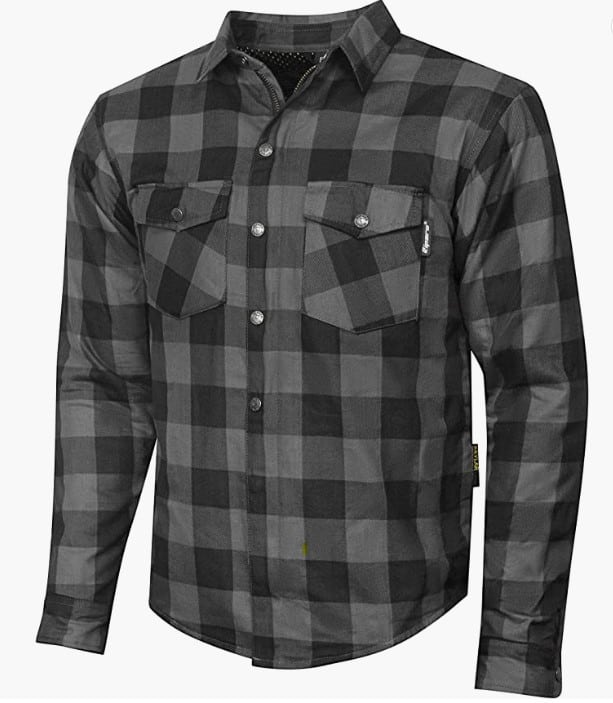 Lighting Accessories:
Wearable lighting is always going to be more functional for visibility on the trails (such as a lighted beanie or helmet light. Check out our post on the best lighting for Onewheels.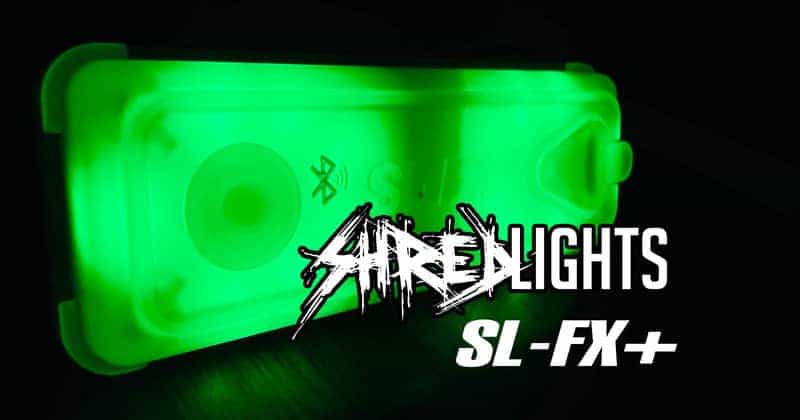 Onewheel Pint Protection Accessories:
These accessories are all about preserving the board's condition and integrity. In my opinion, newer riders are interested in most of these add-ons however the Pint and Pint X are built to be pretty rugged. Its ok to have some scuffs and scratches on it. That being said, it is nice to know your board is looking pristine.
Float Plates:
Float plates are protective covers that can be attached to the bottom of a Onewheel to protect it from damage when riding on rough terrain or to protect the bumpers. Are float plates redundant? Depending on who you ask the answer will vary. Pint Floatplates are limited to a few options. Most of which are attached with 3M tape.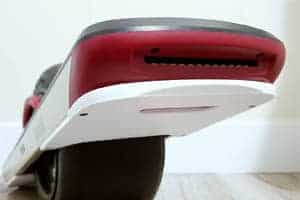 | Rank | Float Plates |
| --- | --- |
| #1 | Float Plates by The Float Life |
| #2 | Halo Foot Pads – Tech Rails |
| #3 | Skid Plate – Etsy |
Skid or float plates are not entirely needed however as bumpers (that come standard on a one wheel) are intended to be a wearable part on the board.
Rail Guards:
Rail guards are plastic components that stick to the rails with adhesive to protect the rails from being banged up. A thing to consider however is that the rails on a Onewheel act as a heat-sink for the motor. Heat gets dissipated through the rails. Covering the rails can trap heat and could cause the board to overheat. That being said, this is more problematic with GT's (uncommon with Pint models).
Favorite rail guards have to be Craft & Ride as they offer custom rail guard designs as well as allowing you to create your own.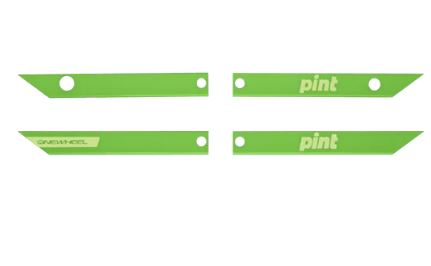 | Rank | Rail Guards For Pint |
| --- | --- |
| #1 | Craft & Ride Custom Rail Guards |
| #2 | SideKicks – FloatLife Heavy Duty Guards |
| #3 | OEM Future Motion Guards |
Aftermarket Bumpers for Pint – No BANGS or Bash Bumpers Yet
On the XR, there is the coveted B.A.N.G. bumpers as well as the Bash bumpers for the GT. For Pint boards however there is only one aftermarket bumper and its really intended to serve as an anti-nosedive product. This I am referring to are Fangs.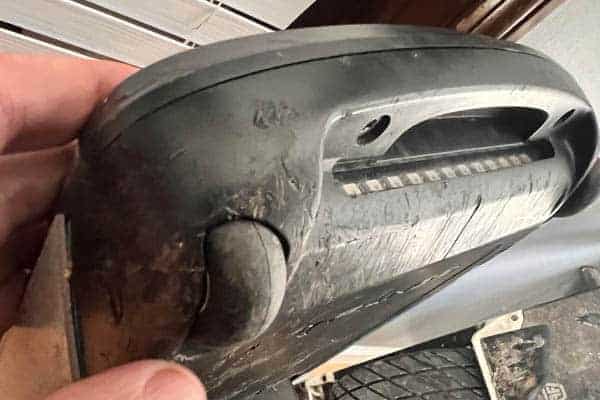 If you are concerned about the possibility of nosediving, fangs are a direct OEM replacement (front bumper only) for the Onewheel to help ride out a nose dive.
Do they work? Yes.
Do they work 100% of the time? No
Do they work on trails? No
If you are concerned with Fangs, pick up a set. Admittedly, I used fangs on all my boards for the first year of riding and they definitely had saved me from the nose slamming down and resulting in a nosedive. As of now however, there is no aftermarket set similar to BANGS for the Pint.
Fenders For the Pint:
As I write this post, my leg is covered in dirt from a damp morning trail ride. I personally love the way the Onewheel looks without a fender however the fender does serve a purpose. That purpose is to keep you clean as you ride through the trail-grit and mud that you come across. Check out our post on the best fenders for the Pint. My personal favorite is one that can be easily removed. Some days you want coverage. Some days you want to drop top and float!
Ride Experience Enhancements
When it comes to the ride, riders like to enhance the moment with either music, attachment handles and a bag or sling to keep some personal paraphernalia on them. The pint has a stock plastic mag handle on the side.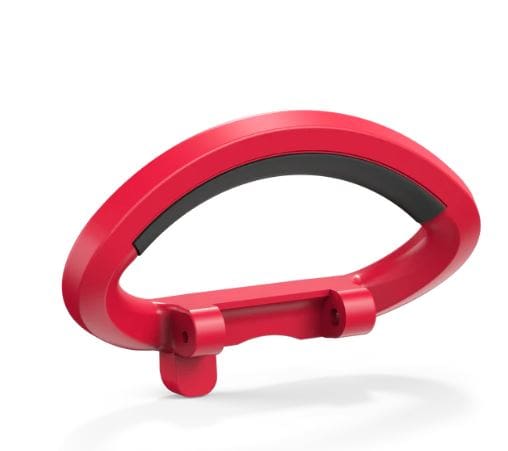 The XR and the GT have a comfy front bumper handle that you do not get with the Pint. That being said however, on the solo float plates, they do come with a front cut out for a semi-space to hold it. other than that the only other option available is the mag-handle pro which is made of rubberized aluminum.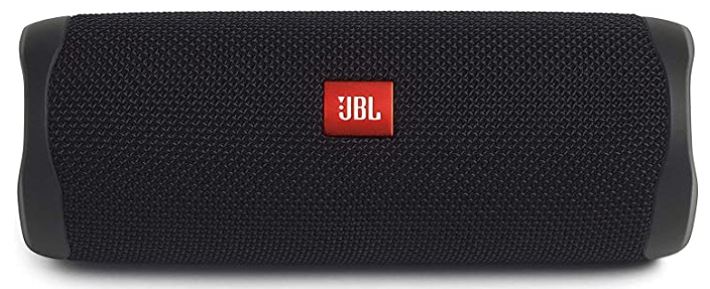 The best speaker for the Onewheel is hands down the JBL Flip. See the post regarding this speaker for Onewheel. The main reasons why I recommend this speaker is because its rugged and pairs easily with other JBL's. Party Boost is a huge perk when it comes to group rides.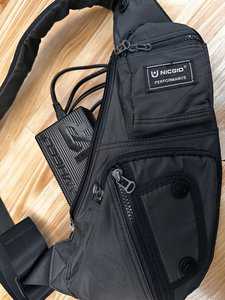 Bags are going to be personal however I prefer a sleek sling that I ride with. Its big enough to hold the charger and wallet along with some other essential items to carry while riding.
Maintenance and Repair Accessories
Check out our Onewheel maintenance guide that covers this in more detail. As a rider, having some essential items on hand will make the Onewheel go a long way.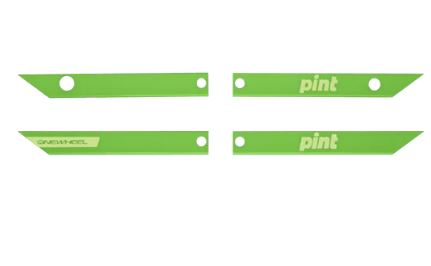 You'll want to visit the Trailwheel Maintenance guide for how often to inspect elements of your Pint or Pint X Onewheel however having the tools on hand makes you ready for whatever issue your board is giving you.