Onewheel Pint and Pint X, the revolutionary electric PEV, has been growing in popularity among extreme sports enthusiasts. With the growing demand for Onewheel Pint due to the release of the PX (Pint X), there has been an increase in the availability of aftermarket fenders. In this blog post, we will discuss the best aftermarket Onewheel Pint fenders available in the market today.
The one wheel Pint fender is a type of aftermarket product that has been designed specifically to cover the top half of the tire on the Onewheel Pint and Pint X boards. The fender provides full wheel coverage and is intended to stop water, debris, mud from flinging onto the rider's leg and close. They are extremely durable, making it a great option for riders who enjoy extreme trail riding.
Top Pint and PX Fenders – Ranked
Best Pint Fender – Drop Top Fender Kit – TFL
The Float Life does a one-up on the convertible fender concept by improving what was on the market with their latest product, the Drop Top Fender Kit.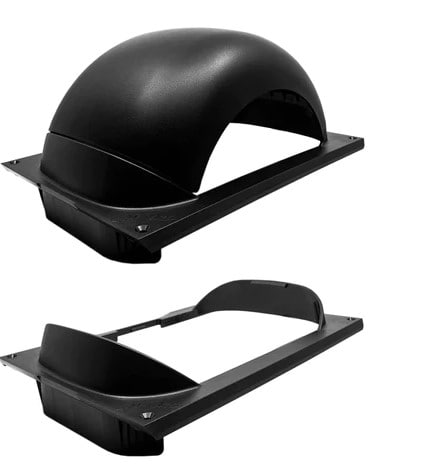 This is definitely a better take on the convertible game over the Craft and Ride Spectrum. One of the main gripes for trail riders and the Spectrum Fender is that trail debris can get in between the magnets. The Float Life created this bad larry to function on a hinge and snap fit.
The Drop Top Fender has an easy on/off process. This is highly recommended for trail riders who want a fender. With this fender, its easy to gain quick access to the tire and remove the lodged debris in your fender that causes tire lock-ups or motor issues.
Another perk on this fender is that it has a "lip" to the fender when its removed which offers as a subtle shield for your shoes so that they do not rub on the tires and keeps them fresh and clean. This is also made with the same plastic helmets are made from so its rugged as can be while considering weight.
Pros:
Easy on and off
Lightweight
Rugged and locks well
Built-in "shorty style fenders" when top is removed
Cons:
Fender is not as easy to carry as others when removed
Currently only available to Canadian Riders
Runner Up – Flight Fins FlightShield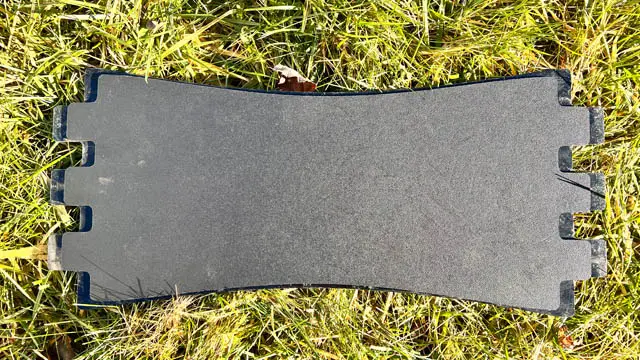 The Flight Fins system is a personal favorite Onewheel pint (and PX) fender. As you can see in the image, the fenders, are very thin. They are made of nylon and polycarbonate. If you want a glossy look, its polycarbonate. For the matte finish its nylon.
The Flight Shield is a convertible fender that can be added on or taken off quickly and easily. The only real drawback to Flight Fenders is that they are not as rugged however they can be replaced with a cutout from Tupperware (easy DIY hack).
The main perk is how fast you can remove or add the fender. If you find yourself on a trail that is damper than anticipated and you don't want your pants dirty, this fender is lightweight and solves the problem. This is undoubtably the easiest fender to carry in a bag!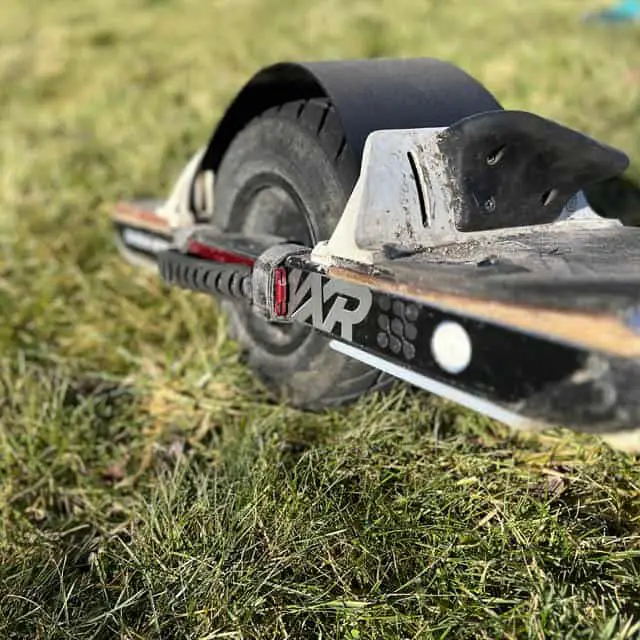 You do however need a Full Flight Fins setup however if you plan on trail riding, the Flight Fins offer advantages from their "Fins" that aide riders in overcoming obstacles along trails. They come with thick rubber wedges allowing for your feet to be secured just the right amount when popping around on a trail. If you dont like the fins, you can always ride without the rubbers.
Pros:
Easy to take off and slap back on
Thin and Lightweight – keeps the ride lean
Flexible nylon which is rugged
Cheaper to replace
Cons:
Limited color availability
Polycarbonate versions are not as rugged
You can also use a stock fender underneath if a convertible fender isn't something you are interested in. What I love about their system personally is that the fenders are convertible and how easy it is to take them on and off. Nice sunny days, take the fender off. If the weather is dreary, slap it back on.
Third Place- Spectrum Magnetic Fender – Craft and Ride
Spectrum Magnetic Fender is another popular choice among Onewheel Pint riders. With Craft and Ride's magnetic system, a convertible top is also achieved easily. Riders can pull the fender off at anytime with no tools needed. The install is quick and painless as well (only an Allen key needed).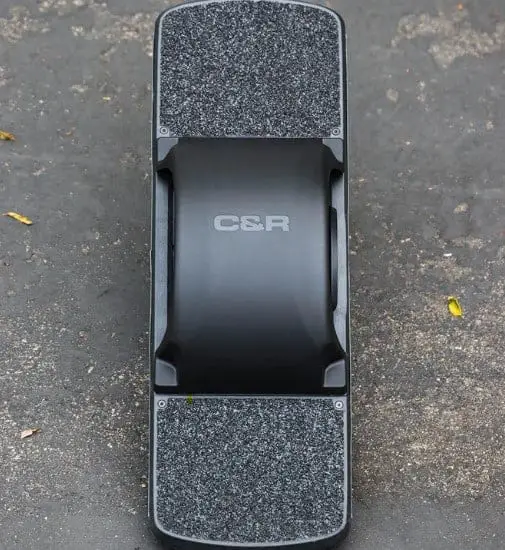 This fender is more rugged than a FlightFender however I am partial to a Flight Fins system. The magnetic strength on the Spectrum model have been improved to be twice as strong over prior versions. One of the earlier issues is that debris would get in between the magnets and the fender would loosen. Craft and Ride does have a lifetime warranty on their products however so no worries.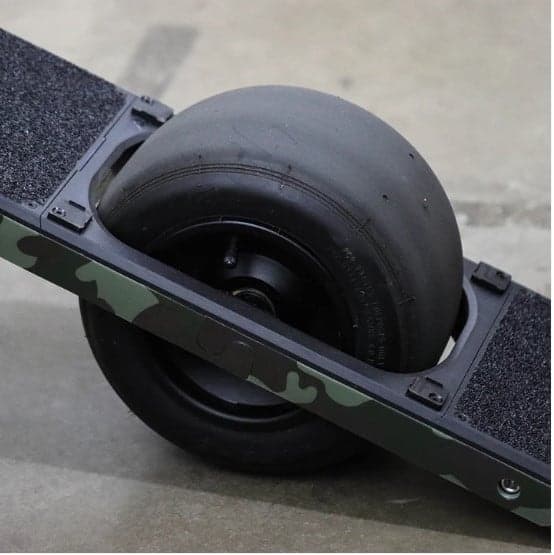 This product has four magnetic steel mounts for contact points keeping the fender in place. Craft and Ride has a vast range of colors and customization options they provide.
Speaking from experience, over time, you will want to ride less and less with a fender. Having the option to place a fender on is great. This is why I strongly favor convertible fenders for the Pint and Pint X (PX).
Pros:
Color options are endless
Convertible – easy on and easy off
Easy install
Rugged – tough impact resistant plastic
Cons:
Magnetic points need to clean & clear of debris
Minor aesthetics issue with having the magnetic mounts exposed when riding without a fender
Honorable Mention – Stock Fenders by Future Motion
Probably the most common fender out there is the stock fender. Future Motion sells the stock fender and also a carbon fiber fender version that I believe to be far too over priced.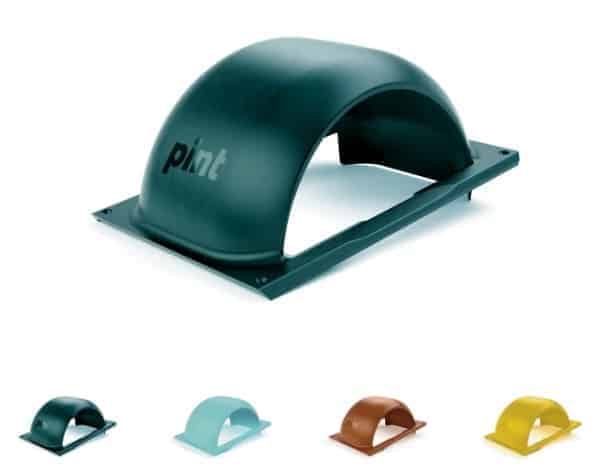 Stock fenders are OEM so its literally made for the Onewheel. They will never have any issues and are incredibly rugged. Its everything you need from a fender.
It prevents debris and water from flinging upward and it will last forever. The issue here is that its fixed. There is no convertible option here.
Pros:
Stock branded look (Pint Emblem)
Toughest fender available – impact resistant plastic with cross-member
Many available colors
Battery box coverage – wedge shields battery box
Cons:
Install is about 5-10 minutes
Adds a few ounces to the ride
Price – overpriced unless its within a fender. Better buying used if you can
While its easy enough to grab an Allen key and pull it off, its going to run you 5 to 10 minutes to install or remove the fender. Its not incredibly long. Its just somewhat of a drag and isn't as easy as just pulling it off like a FlightFender or Spectrum Fender. I will say a cool hack I've seen many riders do is they cut these fenders down to make "shorty" fenders. This is the ideal fender to use because of the cross-member it comes with (the piece of plastic joining both ends of the fender). Its crazy tough and when its modified, it still has a real premium / OEM look.
Hack and Modify the Stock Fender For Some Shorties

What is a shorty fender? Its a fender that is about half the size. It can be done on any Onewheel. Cutting the stock fender down just enough offers the best of both worlds. It prevents "most" debris and still exposes the beautiful one wheel tire underneath.
There are a growing number of short fenders out there (Cabrio fender by Craft and Ride and the Drop Top Fender by TFL are the most popular but there's also Shorties and Split Fenders) however with a simple hacksaw or better yet a Dremmel or cheap rotary tool, you can outline a cut on your stock fender to a height you want and cut away. Smoothen it out with the rotary tool's sandpaper bit and now you have a fine looking custom ride.
Fenders Provide Safety
Believe it or not, the Onewheel fender does act as a safety device as well. Yes, the fender will keep you looking clean but also safe. Without a fender, the wheel is exposed. Many riders love the look of an exposed wheel however you should never ride a Onewheel with baggy pants without a fender. The pants can be sucked into the wheel well which will take you down resulting in likely injury.
Fenders are not a requirement but they do add more than just a little debris protection. Another issue is when you trail ride without a fender or any Flight Fins, you need to be mindful of the spinning wheel. Hitting roots, rocks and sticks, sometimes we bonk off these items and our feet temporarily lose contact with the footpads. When landing, its important to not land on the wheel. Landing on an exposed wheel can also result in injury. These are minor worries, however this is just to demonstrate that fenders do more than protect from debris.
Conclusion
The best Pint fender is going to come up to what you are looking for. Are you doing a color scheme? Are you looking to have a permanent or convertible top? Speaking from years of riding, I cannot emphasize enough that you (in time) will want to remove the fender. Having a fast and easy option is the best choice in my opinion. If you have a stock fender laying around, try modifying it for a real custom looking one wheel. You'll need a T20 bit to complete this modification. If you don't have one of these, you can pick up a kit from Float Life or from Amazon.
F.A.Q.'s
Does Onewheel Pint or Pint X need a fender?
No, fenders are optional. They protect your legs from debris flinging up on it. This is a minor issue when riding on dry days however it does act as a shield from rocks and other objects. It is not a requirement for the one wheel.
Do you need a fender to ride a one wheel?
Fender are not required however it will keep the rider clean when riding off road or on wet pavement. Note: Loose clothing can get sucked into the wheel well. The fender offers protection from loose sweatpants being pulled into the tire area. Use a fender, Flight Fins or wedges if you wear loose pants while riding however a fender is not a required but it is amoung the most popular Onewheel accessories out there.
Do fenders have any resale value?
These have little to zero resale value when selling a Onewheel. Unless its a carbon fiber fender, its better to just include the fender when you sell your board or try to sell it online. Shipping a used fender for the price you get may not be much of a gain. For this reason, along with the demand for used fenders, its typically not worth much.
Does it save weight removing the fender?
You will save a few ounces. Riders do not really remove it for the weight. Its the look of having the exposed tire. Showing off the tire can be aesthetically more pleasing than a shrouded tire.
What is the cheapest fender for Onewheel?
A FlightFender replacement is very cheap. You do need a Flight Fin set up however. Some riders do make a template and cut their own Flight Fender replacement with a piece of plastic from Tupperware or something alike.
Should I use a fender with a Onewheel?
As a beginner, I recommend using a fender. Not to protect your\ legs from debris but to protect your feet or pants from the wheel.
Can you clog a Onewheel fender?
Yes, often riding in the fall, leaves will be stuck within the fender area, this wont harm the onewheel however they should be cleared out if you hear audible rubbing. It is not advisable to ride in the winter with a fender as the snow can clog in the underside of the fender. If riding in the winter snow, go fenderless or use a Flight Fender.