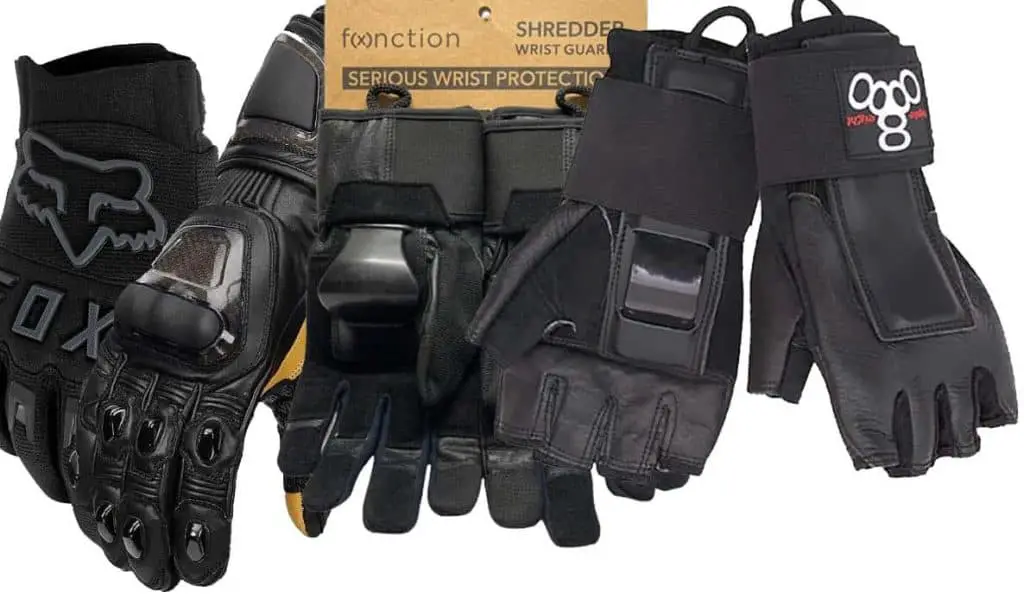 Protective Onewheel gloves are safety gear that is categorized as the following: insulated (winter), full finger, full finger with wrist guards, fingerless with wrist guards & wrist guards only. This guide will review each category so you can find the right glove for your Onewheel trail riding.
Personally I recommend a fingerless glove with wrist guards on hotter warmer days and will go with a full finger glove with wrist guards in the fall and winter months of riding. I tend to veer away from insulated gloves simply because I rarely ride in extremely cold weather. My personal recommendation: Triple Eight's Helping Hand Wrist Guards as they provide great wrist coverage when Onewheel riding. Maximum protection however is to be full finger with wrist guards.
Full Finger Gloves for Onewheel Riding
Seasonal and northern (cold weather) riders, the insulated option is generally going to be for you. Keeping your fingers insulated and protected while also being able to access your smartphone are the main features needed. Do not purchase a glove that does not have touchscreen /smart-touch capabilities. Being able to interact with the Onewheel app or smart watch without removing gloves keeps you far warmer. It is also advisable to have a glove that covers the bones in the wrist. A quality glove needs the following:
Palm padding
Insulation
Comfort
Touch-screen capable
Best Insulated Full Finger Glove for Onewheel Riding
Insulated gloves for Onewheel riding need to be windproof, have adequate wrist coverage and provide enough padding to the fingers, knuckle and palm areas. Most importantly, all gloves for one wheel riding need to have touch screen capability. Adequate dexterity is always an added perk. Remember this category does not have wrist guards for that added protection however the padding does provide for some protection.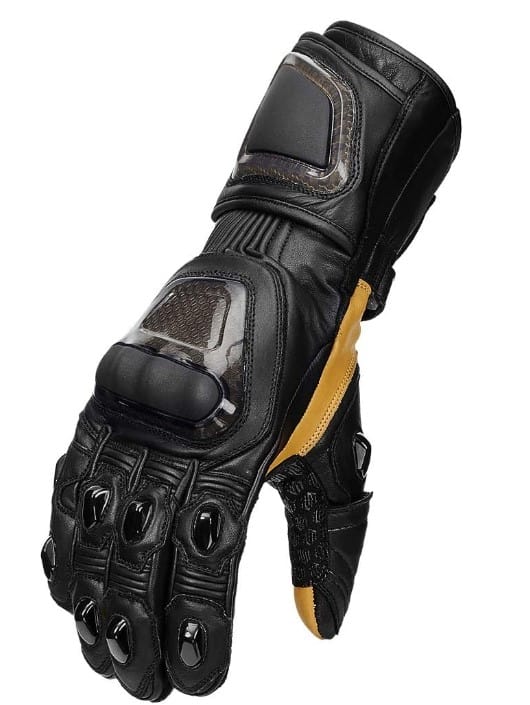 An affordable pair of motorcycle gloves with touch screen gloves are generally the best for winter Onewheeling. ILM Motorcycle Leather Gloves (check price on Amazon) is a very affordable and styles winter set that provides all four points: palm padding, insulation, comfort & touchscreen capable.
Again, this is a recommendation for winter / cold weather riders. If you generally avoid the cold weather then a non-insulated pair would suit your needs.
Best Full Finger Glove for Onewheel Riding
Without heavy duty insulation, you can get a little more dexterity out of the glove. The basic components to what makes a good Onewheel glove is one that is palm padded, good knuckle and wrist coverage, optimal finger dexterity and touch screen compatible.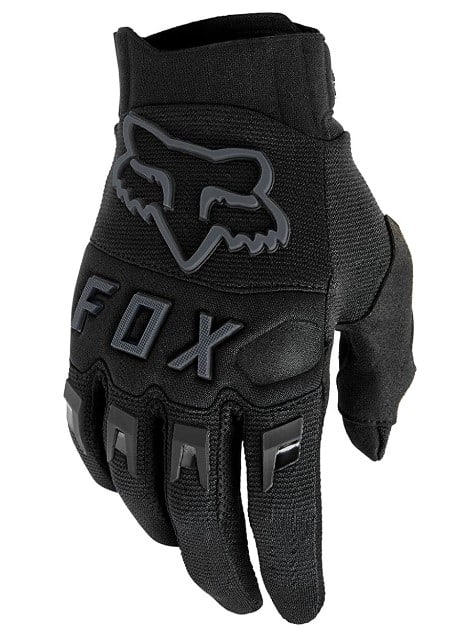 Fox Dirtpaw-Drive UTV Glove (check Amazon Price)
Fox is known for their dirt biking products and honestly their full finger gloves tend to be ideal for trail riding onewheels. This is a very affordable and comfortable glove providing a light insulation but decent palm, knuckle and finger padding.
These have a bit of airflow so they are not ideal for cold weather but if you are looking for something to prevent your hands from peeling across the pavement, these will do the trick!
These don't have wrist guards in them so they are not the best safety gear for wrist coverage however if your intention is to avoid having splints inside the gloves, the Fox Dirtpaw-Drive has ample padding for trails. Personally, If I am riding on more pavement than trails, I would go for gloves with wrist guards or splints built in for that added wrist protection. These however work well for trail riding.
Full Fingered Gloves with Wrist Guards for Onewheel
Full Fingered Gloves with Wrist Guards is the most protection you will have from Onewheel accidents. While it's important to cover your hands from peeling on the pavement. A wrist guard can take the impact inspect of your palm which saves the wrist.
Best Full Fingered Wrist Guard For Onewheel
F(x)nction – Sender Wrist Guards – Full Finger are the most popular full fingered glove for Onewheel while adding wrist guard protection. F(x)nction (function) offer touchscreen fingertips which is really the most benefit in a glove not being a total drag.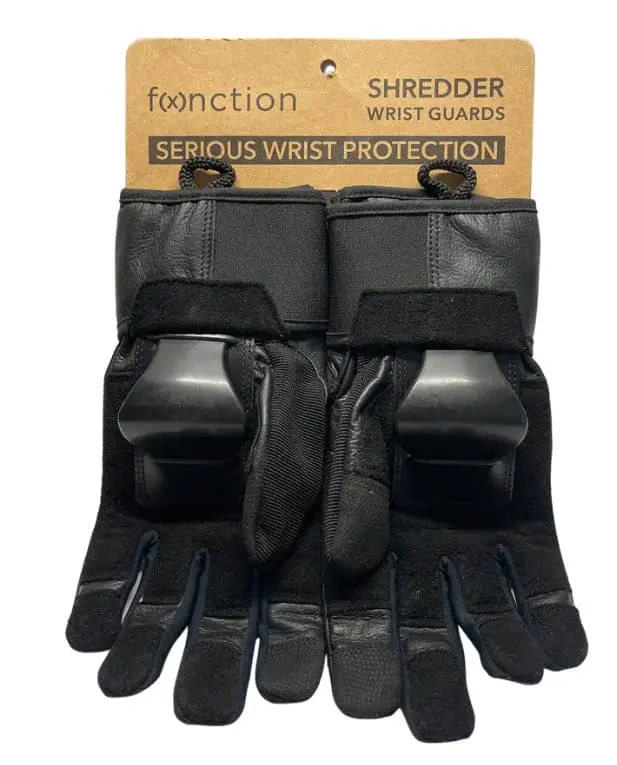 The Senders are a leather glove with a single splint under the wrist and palm. This is a great option for colder weather riding or if you are looking to keep your finger tips protected from cuts and scrapes when you go down. The palm is contoured so it has a natural feel and protects that baby on a hard fall.
Do these work in cold weather? of course! Other than protecting those digits from the pavement, these gloves do offer a more comforting ride in colder temps.
Most Affordable Full Fingered Wrist Guard Gloves
A great contended (primarily due to price) is the Hillbilly Full Fingered Wrist Guard Gloves. Their fingertips are slightly wide for me but they of course have touchscreen capabilities. Because I typically go fingerless, these are my secondary pair that I use for the winter (I generally do not ride under 30 degrees Fahrenheit)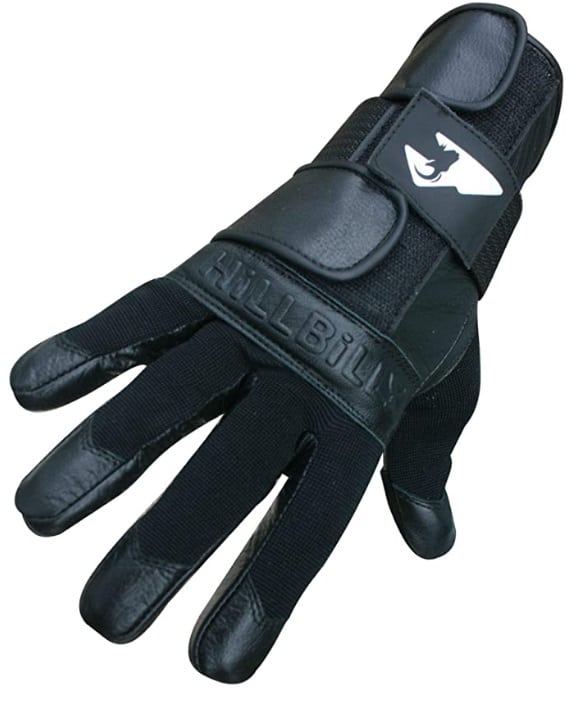 These have a similar spoon shaped splint that has a natural contour to the wrist and palm. This is common for most products in this market and the Hillbillies provide that for an affordable cost (check price on Amazon).
If you looking for the best one wheel glove for under $30, this is going to be it in the budget space. By far the most popular full fingered glove with wrist splints due to the price!
Fingerless Gloves with Wrist Guards for Onewheel
This is typically the most common glove you see riders wear. Sometimes, these are referred as half finger gloves. These have a dexterity advantage over finger gloves as there's no glove to get in your way. The concession obviously is having exposed fingers. When you do fall, the palm tends to take the brunt of the fall and as I am typically in trails anyway, what I really want is some palm & hand coverage but also to have my wrist covered properly in case of a fall. Winter time I use full finger.
Best Fingerless Gloves with Wrist Guard For Onewheel
My personal favorite I used in my younger days skateboarding is the Triple Eight Hired Hands Wrist Guards. These have a dual wrist splint (front and back) that keep your wrists secure on a fall. The bottom plastic splint has a slight gap which acts like a shock absorber on a fall.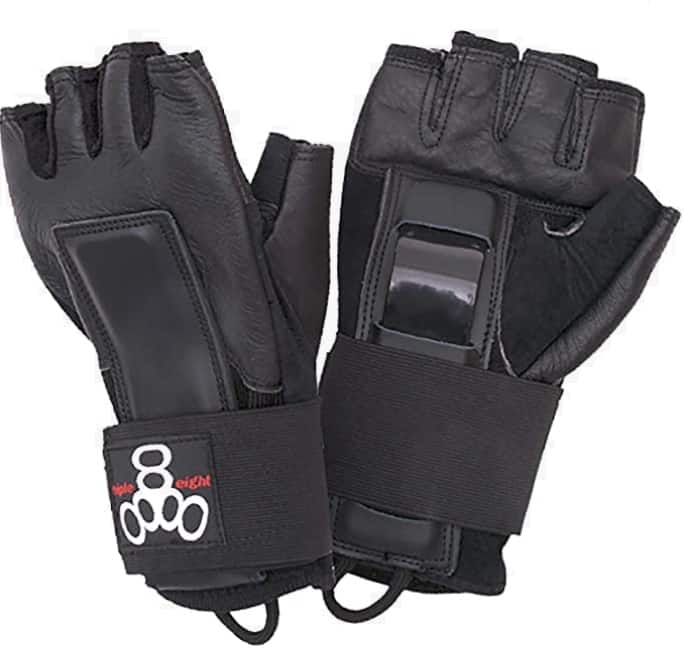 These are mostly leather and have a natural contour on the palm that just works. These are my top recommendation for trail riding or riding a one wheel on a warm to hot day.
Again the added finger dexterity in going fingerless comes with the concession of having no finger coverage. In the event of a fall, I find that I will naturally over expose my palm avoiding finger injury. I'm not sure if I actually think of it or my body intuitively knows to do this however my few falls with these gloves have been without injury.
---
The Hired Hands Wrist Guards have a convenient loop at the bottom and and a thick neoprene strap to secure the wrist around their double splits. The key in preventing wrist fractures is to isolate the wrist. Truly the best way to isolate the wrist is to have splits on both sides. The gloves are double stitched leather. It does have some nylon components but the gloves are top grain leather. They will last and they will save you from injury.
Most Affordable Fingerless Gloves with Wrist Guard For Onewheel
The Hillbilly Half Finger Wrist Guard Gloves are not as rugged as the Triple 8 Hired Hands. These also only have a bottom wrist splint covering the impact zone. However for a massive price cut (check price on Amazon), these gloves are way more affordable than the Triple Eights.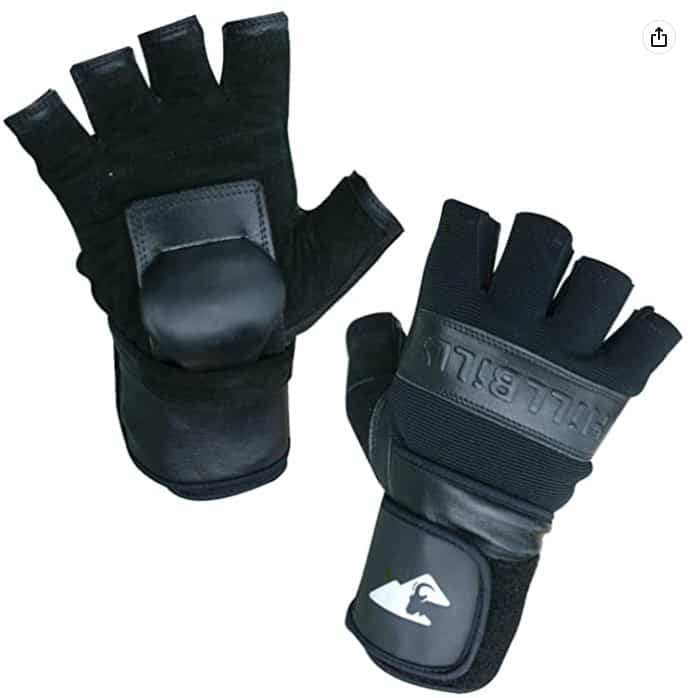 These are the same as the full-fingered version. They offer the same spoon-shaped splint that contours the wrist and palm perfectly. These are the best gloves on a budget for Onewheel riding.
Lets be honest. We are not trying to fall down. We don't want to fall down. So our gloves are really getting limited wear. Unless you have a good fall that compromises the integrity of splint, a set of gloves will last for a lifetime of riding. These have adequate knuckle protection while providing great protection where it matters most, the palm.
Wrist Guards for Onewheel Riding
So really why would any rider just go with wrist guards over fingerless gloves with wrist guards? Both offer protection for your wrists when one wheel riding so why just go with a wrist only coverage? Simple. Wrist guards are made specifically for protecting your wrists.
Wrist guards are almost always double splinted (front and back) which helps prevent your wrist from bending too far back in the event of a fall. Surprisingly, wrist guards tend to be bulkier and less flexible than fingerless gloves with wrist guards, but they offer more protection to the wrist.
Best Wrist-guards Only For Onewheel
Now Triple Eight's Hired Hands get the recommendation for 'gloves with wrist guards' but they also get it for wrist guards only. They run for less than 1/2 the price for their glove version!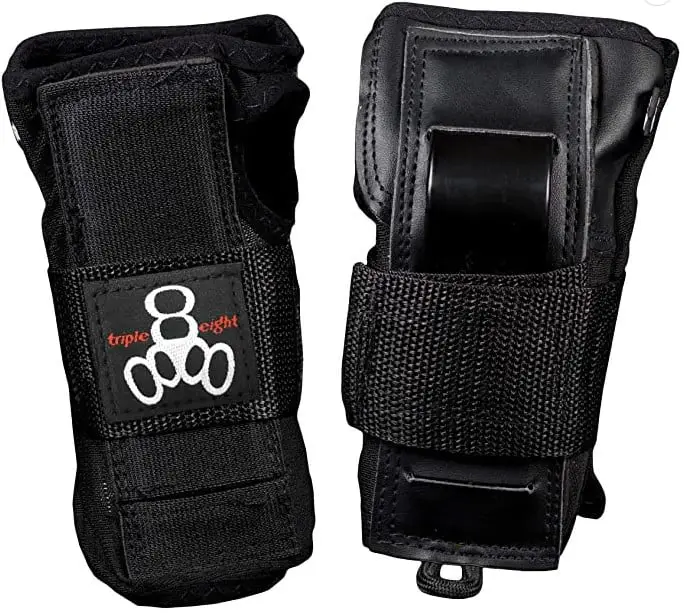 Anyone that does riding in the southern states or in warmer climates and wants to avoid sweaty hands, this is a great way to go. Now the gloves with wrist guards built in are more flexible but they do offer a better hand coverage. With double splits (made from impact resistant ABS plastic), you have complete wrist protection!
A wrist guard only is made to isolate the wrist and prevent it from over extending. They are more ridged however your wrist are well protected. Once again, the splint have an exaggerated contour that acts as a shock absorber on impact. Very affordable from a branded company.
More Affordable Wrist Guard for Onewheels
There are more affordable options than the Triple 8's wrist only but not by much. For the added savings, of a few bucks, you're better off sticking to Triple Eight or check eBay's listings for used wrist guards. Coming from a skating background, wrist protection are crucial. You may not break your wrist on a fall but when you do fall with wrist guards, the curved splint provides enough shock absorption to get back up and at 'em. The more secure you feel on riding trails, the more you will enjoy the ride. Float on!