The Pint X (PX) grabs you some worthwhile range to you as well as a little higher top speed, but that's when you compare a stock Pint to a Pint X. In this post we will cover the differences and what the differences and potential differences are when comparing an original Pint and modified Pint to a Pint X so that you can make an informed choice.
Pint vs Pint X (PX) Comparison
| Spec | Onewheel Pint | Onewheel Pint X (PX) |
| --- | --- | --- |
| Motor | 750 watt Hypercore Motor | 750 watt Hypercore Motor |
| Top Speed | 16 mph / 26 km/h | 18 mph / 29 km/h |
| Range | 6-8 mi / 10-12.8 km | 12-18 mi / 19-29 km |
| Battery Size | 148Wh | 324Wh |
| Recharge Time | 120 Mins (standard charger) | 225 Mins (standard charger) |
| Price | $1,050 USD | $1,400 USD |
If your solely seeking twice the range of Pint, for an extra $350 you are getting about double the range distance on a Pint X. Most components are relatively similar and aftermarket products generally work for both builds (to a degree). While it doesn't seem like much but for me the huge perk in the Pint X over the Pint is the added 2 mph top speed.
My sweet spot riding is at 15mph (24km/h). The issue with the Pint is that you will constantly hit pushback at this speed which can be a little intimidating and unsettling when just going out for a quick coffee. Both offer digital shaping modes that are comparable so truly it comes down to range and a slightly higher top speed.
Does Pint X Slay the XR?
Let's first clear the air and say that the Pint platform is smaller (Pint and Pint X) than the XR. The One wheel Pint platform is a half inch shorter and also has a three inches shorter length. Many riders tout this as being more nimble than the XR or GT but with one (single) wheel, you are pretty nimble already.
PX Has the Same Motor & Same Battery
The output power is the same on both the Pint X (PX) and XR. They both use 750 watt Hypercore motors and are equipped with 324 watt hour battery which equates to about 12 to 18 miles (19 to 29 km) in range. Essentially it is the same board (performance-wise). It does technically have a slightly lower top speed by 1 mph (18 mph – 29kp/h). Here is my breakdown comparison of both boards:
Pint X (PX) vs XR Comparison:
| Spec | PX | XR |
| --- | --- | --- |
| Width | Compact (shorter by 0.5″) | Standard size |
| Length | Compact (shorter by 3″) | Standard size |
| Waterproofing / Water Resistance | Good | Average |
| Tire Size | Smaller Diameter & Width | 11.5″ x 6.5″ – 6″ |
| Range | 12 to 18 miles | 12 to 18 miles |
| Battery | 324 Wh | 324 Wh |
| Aftermarket Parts | Growing | Large product base |
The XR has been a long standing favorite for most experienced Onewheel riders. This was the board that set most riders to the trails due to its range. It sold on the market for 3 years (from 2018 all the way to 2021) with minor updates to the hardware. The Pint model started to introduce composite elements with less wood grain in the board. The Pint builds also carry a higher water resistance in comparison to the XR. There is no official IP rating however both the Pint and PX have gaskets that seal the battery and controller housing that was not in the XR models.

Early XR models (pre-4209 models) are not water resistant. Some have complained that they get an error even riding through the rain. While post-4209 models had a higher degree, Future Motion engineered the Pints (as well as the GT) to a higher standard for water resistance.
You can "Badger" either the Pint or XR to really get a higher water resistance however if you don't want to bother, know that the Pint and Pint X builds can withstand a good deal straight from the factory.
Rail and Tire Options for Pint X and XR
See the list of available rails. XR models have a wide array of rails however the Pint line is growing. Know however that most companies have stopped making XR products. There is a growing VESC community that utilizes the XR platform (generally) however most companies no longer produce 'new' XR products. Most new rails are made for the GT and many are coming out now for the Pint line. So if you purchase is based on a rail selection, you may want to wait as rails continue to be pumped out for Pint platforms.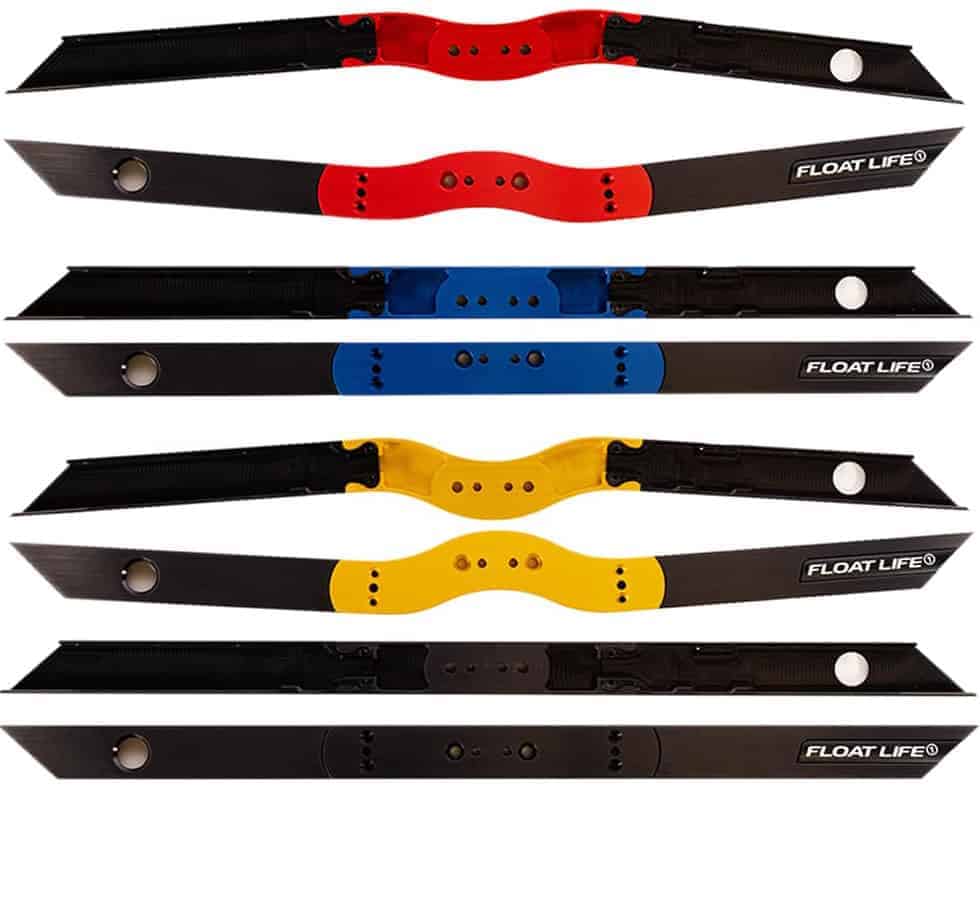 Tires are a similar story. More and more companies are making aftermarket tires for the Pint platform. theFloatLife's Enduro for example is now available for Pint and Pint X. I can only expect more and more tires being made for the Pint line as there are two models to appeal to. Companies will enter in this space to fulfill the need. See whats available for tires currently for Pint and Pint X.
Pint and Pint X both come with a built in mag handle. They also have battery indicators built into the front foot pad. They are great for the streets and essentially are just a mini version of the larger onewheels.
So does the Pint X Slay the XR? I still don't think so however you can no longer buy a new XR. If it came down to a used Pint X or XR purchase, for the money I'd still go with the XR but just know that the Pint X can certainly give it a run for its money.
Used Pints Can Keep Up with Modifications
If you are willing to upgrade the Pint battery so that its competitive enough to go as far as a Onewheel Pint X, then they are very similar boards. The issue is price. A Quart battery may run an extra $300 so that has to be factored into your purchase price. If you are going to exceed the cost of a Pint X, you might want to skip it. You will also have to deal with the slightly lower top speed (this can be altered with some hacking to the board – see below).
One concern that has been an issue is the Pint X flaw which is an issue with the way the battery housing is constructed. Several reports from riders indicate that the battery leads are getting pinched and causing issues.
Pint X and the Flaw
This flaw is important for any potential buyer that is in the market for a used Pint X. If you are considering purchasing a used Pint X, its important to be aware of a flaw that occurs on this model. It is unknown at the moment (Summer 2023), if the flaw exists on brand new Pint X boards. If you are however buying a new Pint X, you can inspect and fix the flaw prior to putting thousands of miles on the board.
Its a small enough fi however if you wait too long, you will likely need to replace the battery.
Original Pint with Rewheel
Rewheel was a repository of older Onewheel Firmware which allowed users to flash their Onewheel with different firmware and even cross-model firmware. With Rewheel, its possible to install XR firmware on your Pint which gives you pint X pushback speeds and all the digital shaping modes that are available to XR (including custom shaping).
If you are interested in modifying a board, then my personal recommendation is to buy a Pint and re-wheel it with XR firmware and also install a Quart battery. This will out perform a Pint X. Without the work however, the Pint X still is a decent board, just remember to fix the flaw. Don't want to bother with the flaw? Find an original Pint and get a Quart for that board and see if you can find a rewheel repo so that you can get that board riding like an XR.