To keep the float, your Onewheel needs the juice! It needs that nectar from a household outlet – electricty. Whether you're a daily commuter or a weekend warrior, having the right charging accessories can make all the difference. In this blog post, we'll explore the essential tools you need to keep your Onewheel powered up and ready for your next adventure.
Standard Home Charger
The Basics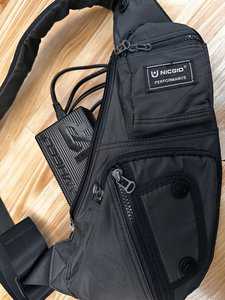 The standard home charger that comes with your Onewheel is a must-have. It's designed to provide a safe and efficient charge to your board. While it may not be the fastest option, it's reliable and gets the job done.
Pros and Cons
Pros: Reliable, safe, easy to use and most importantly, great for battery health.
Cons: Slower charging speed compared to other options.
This should be the charger you use 90-100% of the time.
Fast Chargers (Hyper Chargers)
Speed Up Your Ride
If you're someone who can't wait to get back on the board, a fast charger is a game-changer. These chargers can cut down the charging time significantly, allowing you to spend more time riding and less time waiting however you do not want to use these all the time.
Pros and Cons
Pros: Quick charging and ideal for carrying on a long ride.
Cons: Not intended for daily use, Long-term use can harm battery.
Hyper chargers are great for having on a group ride or when you are out and about in the city. I do recommend carrying one on your rides however you do not want to use a hyper charger daily. Doing so will harm the battery over time. Hyperchargers are really only ideal for sporadic use when you need it.
Portable and Solar Chargers
On-the-Go Charging
For those who love to take their Onewheel on trips or long rides, a portable charger is also an essential. These chargers are compact and can be easily carried in a larger backpack or just to have stowed in your car when you pull up to the destination of an epic trail ride.
I often use a smaller sized Jackery charger so that I can carry it in my backpack when I ride longer distances. Standard Onewheel chargers pull 200 watts and the Jackery meets this. Smaller portable chargers usually do not have enough watts to run a charger. You also need something that has a pure sine wave output.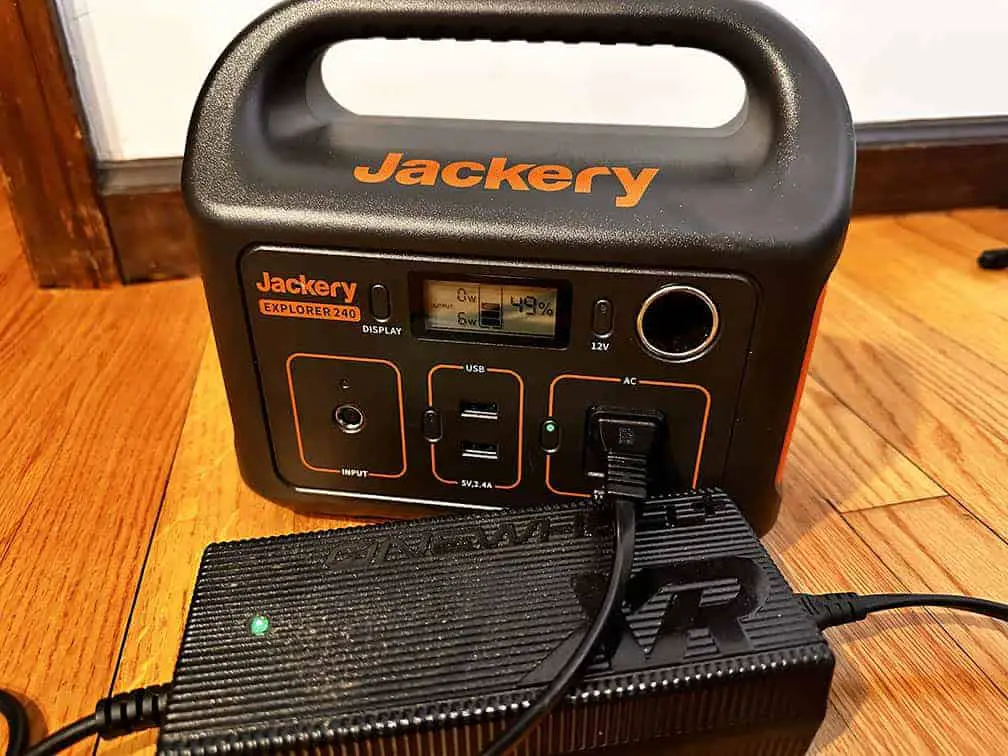 Note: Check out your Onewheel battery size (GT, XR, Pint, Pint X). The Pint X and GT have larger batteries that may not be able to be fully charged by smaller chargers. Look at the Watt Hours of the battery and compare to the charger you are purchasing.
For example, I've had this charger since my Pint and XR and it is only 240 WH. It can charge a dead XR to 75% and fully charge a Pint. Its great for a clutch (last resort) charger to keep in the car.
With the GT battery, I will likely purchase a much larger charger that will fully charge my GT however the smaller chargers are easy to juice up at any location you bring it to.
Pros and Cons
Pros: Compact, portable, convenient for travel, useful for household power outages and camping, pure sin wave outputs
Cons: Expensive when considering charge capacity
I had to rationalize this purchase as a home purchase as well. Because they get pricier with larger battery sizes, its a tough spend to have solely for Onewheel charging however when you think about all the other uses you can use for it on top of Onewheel charging, then the purchase is great. I use it as a back up small generator and when I go camping.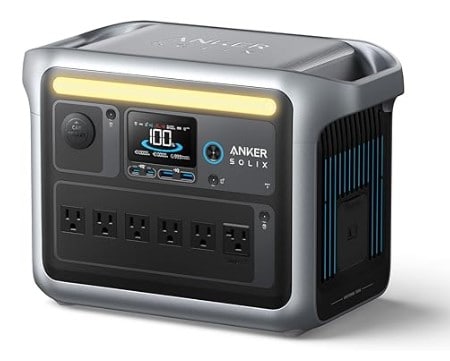 The Anker Solix is a 1056Wh backup generator that can fully charge a GT about 2 times. It has 1800watts so multiple boards tapping in for a little extra juice is no problem.
I love these because they are quiet. Honda makes the best portable gas generator which is extremely quiet however I just like remaining within the battery back-up market.
Honda generators cost about the same and they do still make a little noise. What I personally like about my portable back up chargers is you can charge your board while driving up to your trail point.

EV Charger Adapter for Onewheel and PEV's
If you ride throughout the city where there are EV chargers, then you must have a J1772 to NEMA 5-15/5-20 EV charger adapter which allows you to hook your Onewheel charger up to a non-Tesla EV charging station.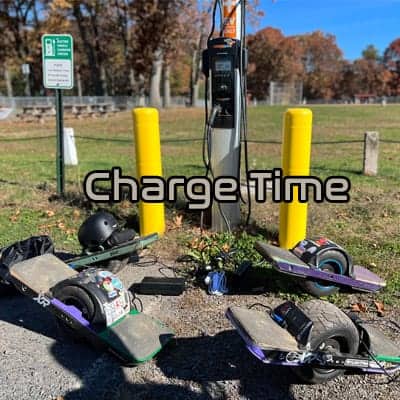 Carrying the adapter with your standard charger (or hyper charger) is going to be ideal for city commuters or those who simply cannot find a restaurant or establishment that allows you to juice up your board while you shop there.
I only recommend buying an adapter for riders who have trails or ride spots where EV charge stations are prevalent.
Conclusion
There are many ways to harm your battery and the key take-away here is that you really do not want to be using the hyper-charger or fast charger daily. This will harm the battery. Only use it for when your on-the-go. Portable chargers are a definite recommendation.