Like the classic 90s song 'Tubthumping', with the lyrics 'I get knocked down, but I get up again. You are never gonna keep me down', these crash pads ensure that you can keep your keister intact and stay floating. I implore you to check out Triple Eight's Bumsavers. This review will cover the product, sizing, durability, design, cost and summary.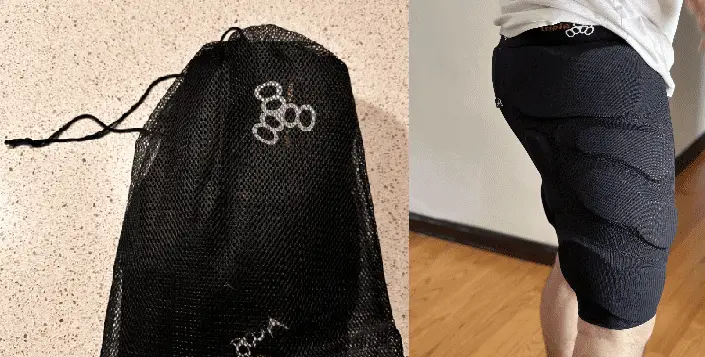 Bumsavers are Onewheel Crash Pads
Let me first say that these can be worn like biker shorts. I've never done that. I always wear these under my pants or casual shorts. Because they are so sleek, its not even noticeable that you're wearing crash pads. My initial reluctance to buy crash pads was the look. Even though they are under my pants, I didn't want it to make me look any more bulkier.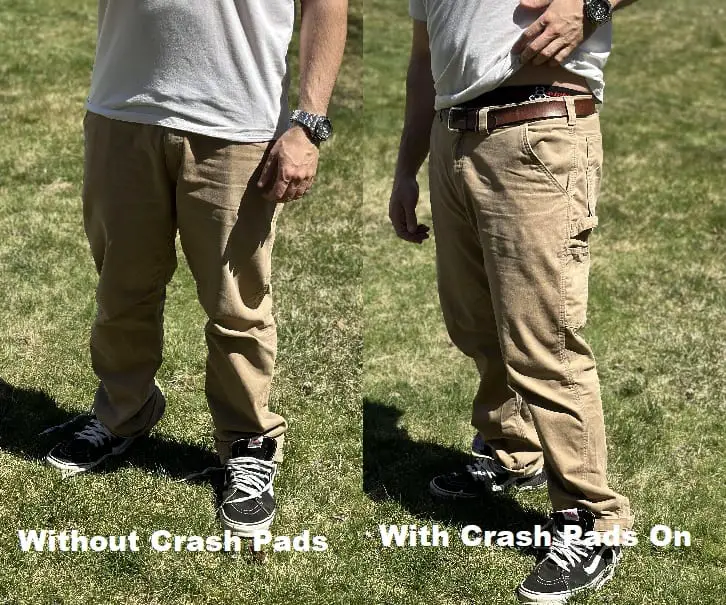 The foam padding is the right size. These come with 10mm thick EVA foam padding. The shorts are breathable lycra and have openings for easy access removing and installing the pads. I pull the pads out when I wash them. This is the only downside – the time to install these. When I am lazy (which is often), I just wash the complete shorts with the gentle cycle and line dry them.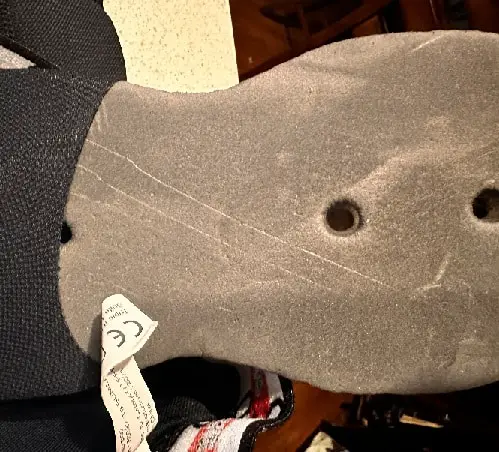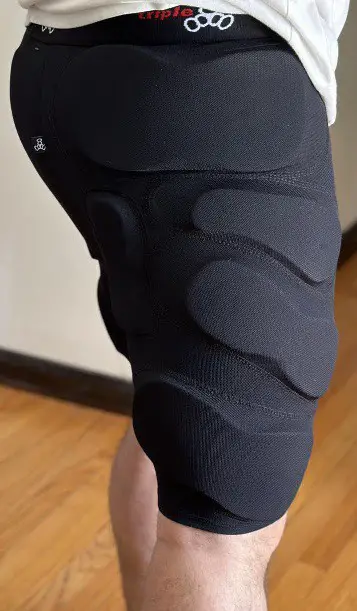 I like how the pads are diagonally placed into the shorts. They don't bunch up a when you're riding. One thing I wish that Triple Eight did was placing a thicker pad to cover the tailbone. They probably avoided that so these don't look like diapers.
These pads aren't intended to be used as air-bags, but to lessen the blow and rash on a fall. I ride trails 95% of the time so falling on a path isn't as painful as concrete but with these on, you can fall and fall again without destroying your body.
Triple Eight's Bumsaver's sizing
Sizing for these Onewheel crash pads are right on. Remember these are elastic and do wear like boxer briefs. They are intended to be tight around the body. I am a 34″ waist and they still have plenty of room to stretch. The elastic is thin but its intended to be that way for breathability.
I always wear these under my pants. I don't wear them all the time. Only on the days I want to push the limit a little further or when I'm out to learn a new trick. Part of the reason why I love Onewheel riding so much is because of how effortlessly the whole hobby is.
Is adding another layer of clothes conducive to my effortless lifestyle? Kind of. Days when I just want to float around, I don't bother with them. But on the days I ride with others and I know we will be going to ride a little harder than usual, I wear them.

Durability and Design of the Bumsavers
Because these are not exposed to the falls (always under my shorts or pants, my crash pads don't show signs of crazy wear. The nature of this elastic would likely be snagged up quite a bit if it was sliding across the pavement. For washing and taking them on and off, they are just as durable as boxer briefs. They last if you're mindful of how you wash them.
Design-wise the pads stay in tact by being in separate compartments within the shorts. Diagonally laid out, they feel pretty natural. The pads cover the major impact zones (hip and tailbone). My one recommendation for Triple Eight is that they use a thicker pad on the tailbone but you can always add padding.
Amazon sells 10mm EVA foam that you could just cut, add or replace the pads. Basically, they are durable enough to be worn daily under your clothes but don't wear them as stand alone shorts and don't place them in the dryer.
Cost for Crash Pads
Triple Eight Bumsavers will range from $50 to $80 depending on size. The #1 best seller on Amazon – BodyProx starts at $35. This is a generic brand that can save some money depending on size.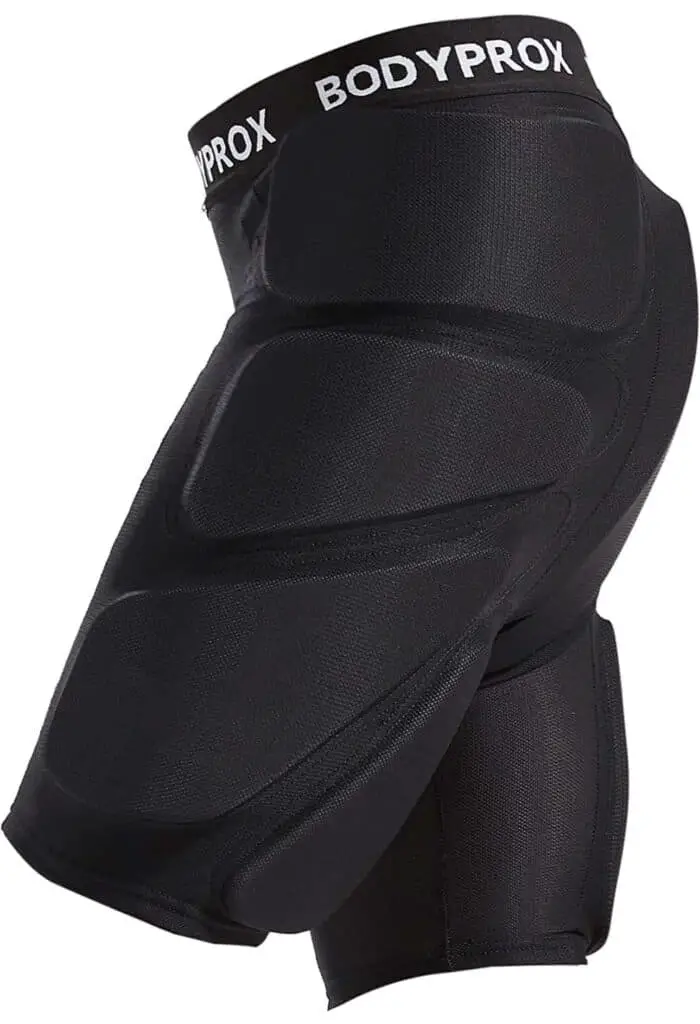 The only disadvantage to these is that they are bulkier and harder to conceal under your shorts. They still have removable EVA foam so if you're looking for something a little thicker and looking to save a couple bucks then this is the way to go.
Conclusion
Crash pads are intended to allow you to build confidence riding. From Pint ripping to GT trailblazing. Whether you want to push the limits on your rides, learning to curb nudge or are just getting started in Onewheel riding, crash pads provide a little more comfort that a potential fall won't be as painful. You won't be indestructible wearing these pads but you can feel a little more assured that your butt is covered.