I left my modified XR in 2021 for the GT in late 2021. Since then, I had sold my modified Onewheel XR and solely ride my GT. I love my GT. Riding the GT is a notable gain over the XR that really shined on trail rides. Coming from 63V on the XR to 75V to the GT, the 19% power gain was huge. But now comes the GT S-Series (GTS) with 113V. This is 50% more power than the GT! I love my GT but the GT S-Series has me trying to rationalize the $3,200 price tag for the power boost.
Trail Riding on the GT Review
If you ridden the XR prior, you first have to get used to the added 8 lb (3.6kg) weight of the board but the GT is a trail beast. It can scale 15% grades with ease and even more steeper inclines with good technique.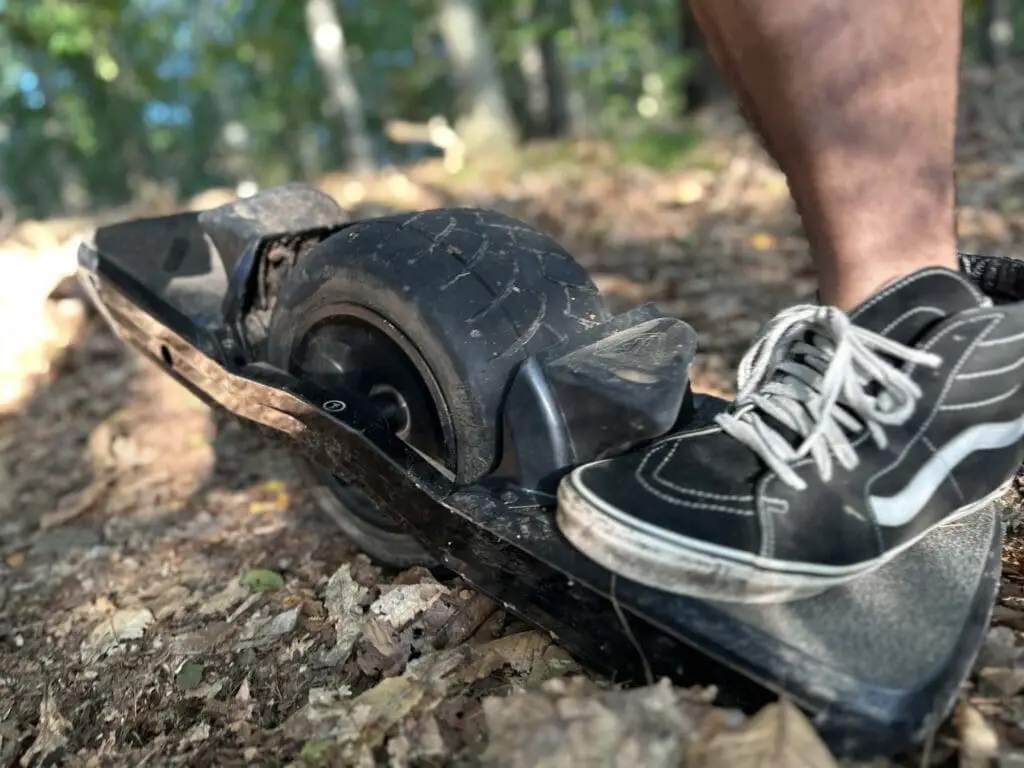 But here is the issue. To go up steeper inclines or rougher terrain, you still need to have sound technique (de-weighting, maintaining speed, zig-sagging). If I had 50% more power I could bee-line right up the hill side!
I am not a pro-rider but I am decent enough to meet the limits of the GT comfortably. That being said I don't really push beyond pushback (and now haptic-buzz). Its got the speed and power I need, but the power-hungry demon inside me wants more power. It wants the GTS.
Onewheel GT Range is Enough
A 10 mile trail ride can comfortably be handled on the GT. If I am on a group ride or event, I will bring a portable charger (check price on amazon), or an EV adapter if I know one will be there, but most of the time, I just hit the 90% charge mark and ride. You really cannot complain about the range.
Honestly, many trail rides I do are about 5-10 miles, so I often leave with around 50% battery life left. Its convenient because, I can leave it stored for a long time as its recommended to keep boards stored with about a 1/2 charge. I guess what I'm trying to say is that I don't crave more range. Its more than enough.
The GTS Has a 20% Range Reduction for 50% More Power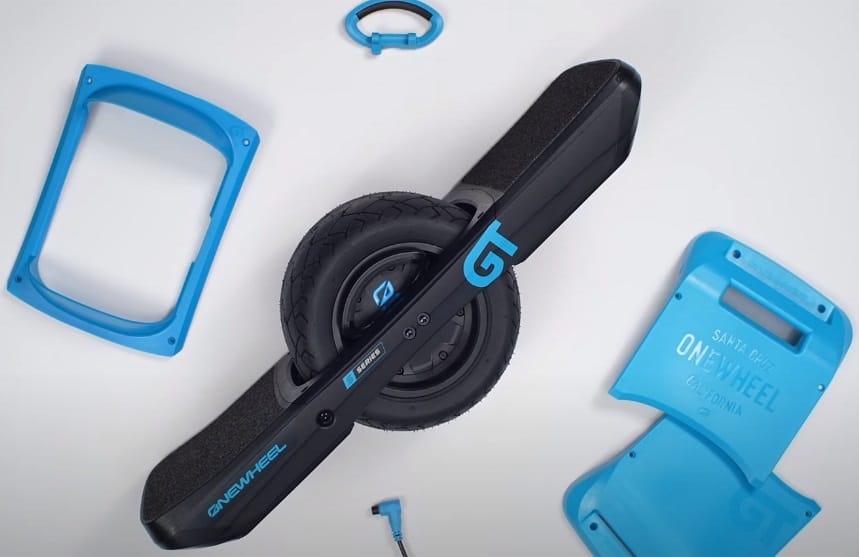 The GT S-Series (I affectionately call it the GTS) sheds 3 pounds of mostly battery weight. In exchange, you lose 20% in range in comparison to the GT but far more power.
Continuing with notion that the GT has plenty range, I do think I could easily deal with a range loss of 20% for the massive power gain. It seems like a worthwhile concession.
The GTS's 27s1p battery pack means 27 cells in series in a single series (1 parallel). Series arrangements produce more voltage whereas parallel offers more capacity. That is why the 20s2p batteries in the standard GT have more range. Honestly, the Onewheel GT S-Series (GTS) has ample range in my opinion. You shed 20% from the GT but so much more power to be had.
XR's are Falling Behind
As we all consider upgrading to a GTS, lets remember that the XR to GT scenario was not all that different. It was a leap from $1,800 USD to $2,200. Most that stayed with the XR platform enjoyed the lighter board. You didn't get much range but the top speed was almost identical (19mph vs 20mph). With an upgraded battery, you could absolutely give a GT a run for its money as the volts were relatively similar with a modified battery. Now however, you're not just getting 1 more mile per hour top speed (or at least until haptic buzz and pushback kick in), you are getting 25 mph and 113 volts. It would not even be comparable to really compare a GTS to an XR.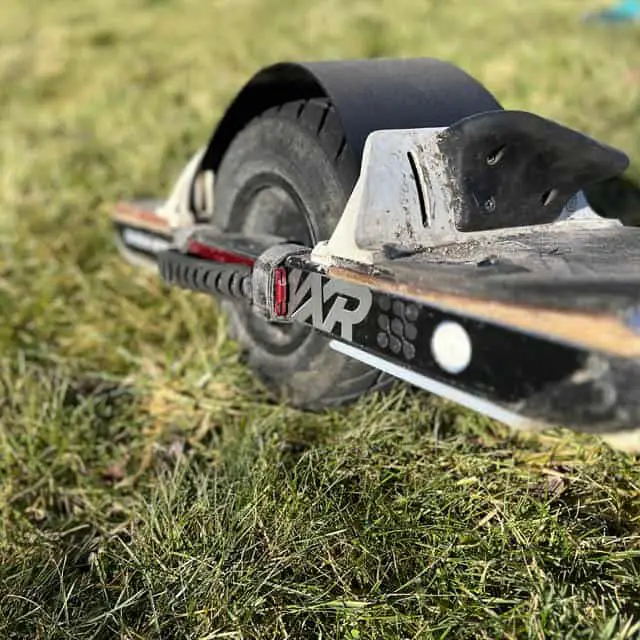 Rarely do you see a Plus or a V1 anymore. Could this be the time that XR's similarly go extinct or will their components be used as VESC builds from here on out. Either way, the XR doesn't have the ability at the BMS or the battery level to allow the board to reach GT-S performance.
Of course not everyone wants more power and not everyone needs to have a "racing board". The XR will still be great for people who love street riding. The only reason I say XR's may go extinct is if you are the only one in a group ride on an XR while everyone else is GTS or GT.
Consolidating Boards For a GT S-Series

My Pint X gets ridden less and less these days and sure, it serves a different purpose than my GT however I am a heavy trail rider. I am considering selling my Pint X for the GT S-Series.
Rationalizing this all, I realized that if you want to make a wise purchase decision (first of fall, there is nothing wise about spending thousands on electric skateboards however), you need to figure out what you want from your board.
Do you enjoy street cruising at moderate speeds? Do you enjoy the smaller Pint platform? Do you want a larger range board? Will you be ok with the lesser powered board. Do you enjoy this hobby? Do you want to elevate your riding experience in this hobby?
These are all questions I ask myself and I realized that my Pint X is not for me. I bought it as a spare board that my daughter primarily rides however now my daughter could ride a GT and selling it could help pay for the GTS.
GT S-Series vs Floatwheel / VESC
I posted about why someone would choose a VESC over a Onewheel and really it comes down to people who like tinkering on boards. Dialing in the specific settings and really understanding the anatomy of the Onewheel is for VESC riders. People who ride VESC are very adept and understand the mechanics of their board more-so than Onewheel riders – generally.

I don't think saving money is a strong argument for choosing a VESC build over a GT-S because they can run pretty high. My main concern is that VESC's board management systems (BMS) only communicate one way. This is a huge component that many VESC riders don't talk about. You will spend less purchasing a Floatwheel ADV, but the quality is not the same and it does not have a two way BMS.
Verdict
I have thoroughly enjoyed my GT Onewheel. It was my best purchase of the year when I bought it. It was a great treat for me to enjoy nature on my trail rides. The added power and range gives you amazing confidence making trail rides an even better experience.
Enters in the GTS (GT S-Series). I realized that I will enjoy the added power and the range reduction is not an issue for me. I want a polished product. I like the S-line Performance 7″ Tire. I think Digital Shaping 3.0 is good enough for me to tweak my rides where I don't need a VESC but most of all is safety.
Future Motion's two-way BMS over a one-way BMS is very satisfying for the mind and it allows me to trust the board more. Floatwheel is in the process of developing a V2 version of their BMS so that it can communicate with the controller however at this time, its not there and the power of the GTS is amazing.
For the past 3 years, I have enjoyed trail riding. Two of those have been well spent on a GT. Its time to bring in a GTS into my rides.