From a bumper, tire or rail swap you are going to need tools for breaking down the Onewheel. Unfortunately, Future Motion only provides you with a TP25 Torx Plus bit with the purchase of a Onewheel. This works for the fender and footpads but if you are attempting to do more maintenance or looking to upgrade other parts you need more tools for the job.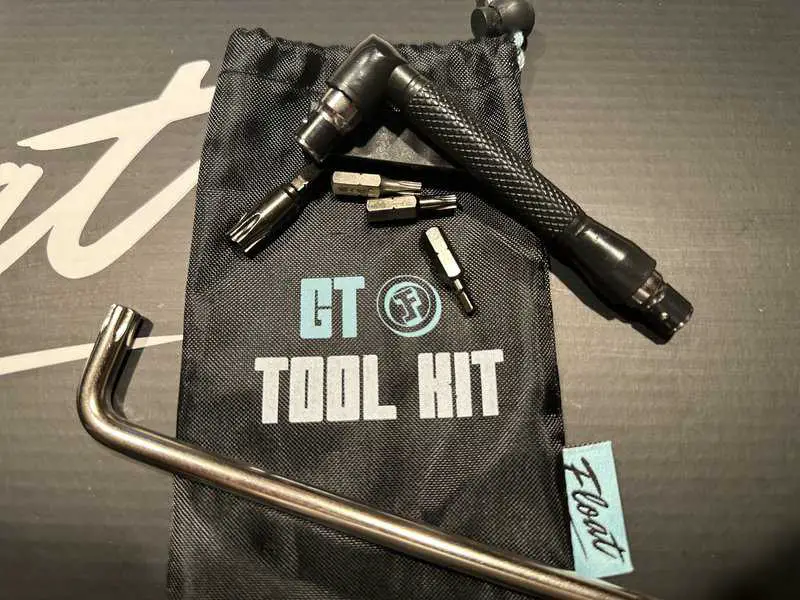 Tool list for the Onewheel GT:
3mm Hex bit
TP45 Torx Plus bit or wrench
TP25 Torx Plus bit
TP20S 5-point security bit
Floatlife sells the complete kit for a reasonable price. Sourcing each toolbit piece on Amazon will probably cost a little more however you will have a complete set of Torx bits.
3mm Hex Bit
The 3mm Hex is needed for mag handle removal. You may not be able to use a mag handle with new rails. You will need this bit to remove this side handle on the Onewheel GT.
TP45 Torx Plus Bit
This bit is specifically for the Axle bolts on the Onewheel GT. With the Floatlife kit, they provide a 6″ wrench so that you can apply enough torque on the bolts to secure the axle without breaking the tool. A Ribe 8 will work too but go with a Torx Plus. You will need this tool for removing the hub, tire swaps, swapping rails, accessing the controller or battery box.
TP25 Torx Plus bit
The TP25 Torx Plus bit should have came with your Onewheel if you purchased it new. It is a must-have bit as it is the first layer tool needed. You will need this for fender removals, footpad and bumper swaps. You cannot go into deeper repair without this tool.
TP20S 5-point security Bit
Future Motion limits access to the inners within the battery box and the controller box with a five-point security bit – TP20S. You'll be voiding the warranty using this bit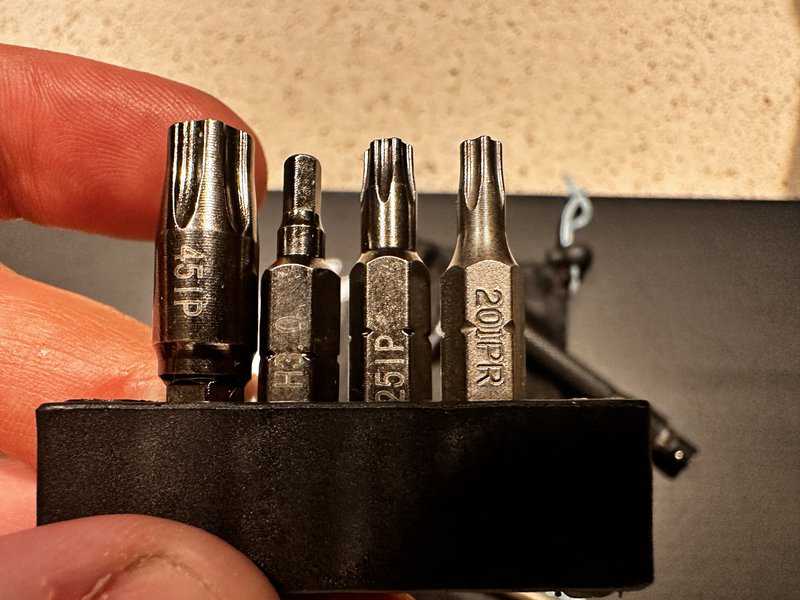 Summary
You will likely strip your board's hardware without the proper toolset. If you plan on purchasing aftermarket rails, tires, footpads, etc., you are going to need a tool kit on hand. If the price of the tool kit seems high, I would recommend trying to source out just the bits you need from Amazon.