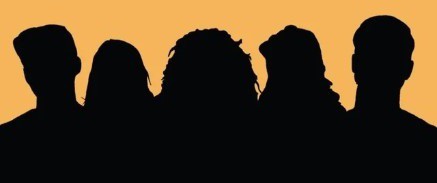 In a surprising turn of events, Future Motion (FM), the company behind the popular Onewheel boards, has acquired a significant portion of The Float Life's (TFL) team. This move has sent ripples through the Onewheel community, sparking debates and discussions on forums and social media platforms. While some view this as a power play by FM, others see potential benefits for the community. In this blog post, we'll explore the implications of this acquisition and why it could ultimately be a positive development. On the official Onewheel's Instagram they made the announcement.
The Acquisition: What Happened?
FM recently announced the formation of a new Onewheel Factory Team, which includes several key riders from TFL. These riders will now be full-time Pro Riders for FM (Future Motion), tasked with pushing the sport, designing and testing new products, and conducting demos and clinics around the country.
Why This Matters
Talent Pool
By acquiring some of the best riders from TFL (TheFloatLife), FM is essentially bringing in a wealth of talent and expertise. These riders have been instrumental in pushing the boundaries of what's possible on a Onewheel, and their insights could lead to significant improvements in future Onewheel products.
It is undoubtable that TheFloatLife has set the standards in many ways. TheFloatLife has brought the community products that have made an indelible presence in the Onewheel community. From Homebrew rails, Kush pads or B.A.N.G. Bumpers, TFL always seems to always be at the forefront of Onewheel innovation. Will this shift some of the innovation in-house to Future Motion? You can bet Future Motion is expecting that.
Quality Assurance
Having pro riders on the team could mean better quality assurance for Onewheel products. These riders, who are well-versed in extreme riding styles, can provide valuable feedback during the product development phase, potentially leading to more robust and reliable boards. Perhaps this may be the beginning to a branch of Onewheel that provides higher end boards that are designed for stunts and extreme riding.
Health Benefits and Career Opportunities
Bodhi Harrison had broken his collar bone recently which lead to a GoFundMe to cover the medical cost. In the GoFundMe it states, "He currently has no insurance and after two visits to the ER and surgery, it's not going to be cheap. He could use any monetary support he can get right now, we very much appreciate anything you can give in this tough time."
The recent move for some riders to FM could be better career opportunities and also health benefits. Given the risky nature of the sport, having a solid health insurance plan is a significant perk. It does seem strange that he would not have this already given how hard of a rider he is however nevertheless, this could be a valid reason.
The Community Perspective
Continued Innovation
While TFL has lost some key team members, the company has been a hub of innovation and is likely to continue playing that role in the Onewheel ecosystem. The departure of some riders could also open up opportunities for new talent to rise.
Let's not forget that Jeff Mccosker is an innovator and skilled rider. While Many of TLF's team tend to eclipse Jeff in the spotlight. I have a sense that Jeff is always hard at work on the business side of things. So I'm sure we will see a likely set of new faces join their ranks.
Transparency and Right to Repair
One of the concerns raised by the community is whether the new FM team members will be under non-disclosure agreements that prevent them from criticizing the company. While this is a valid concern, having influential riders inside FM could also push the company toward greater transparency and better "right to repair" policies.
Some of their Factory Team have been critical in the past regarding this topic and it will be interesting to see how Future Motion develops the brand moving forward.
Conclusion is Bittersweet
The acquisition of TFL riders by FM is undoubtedly a significant event that has both intrigued and divided the Onewheel community. However, when we look at the potential benefits—improved product quality, career growth for the riders, and continued innovation from TFL—the future seems bright. Only time will tell how this move will shape the Onewheel landscape, but for now, it offers a lot of promise and a new chapter in the sport's evolution. Is this the Onewheel Dream Team? It kind of feels like it.