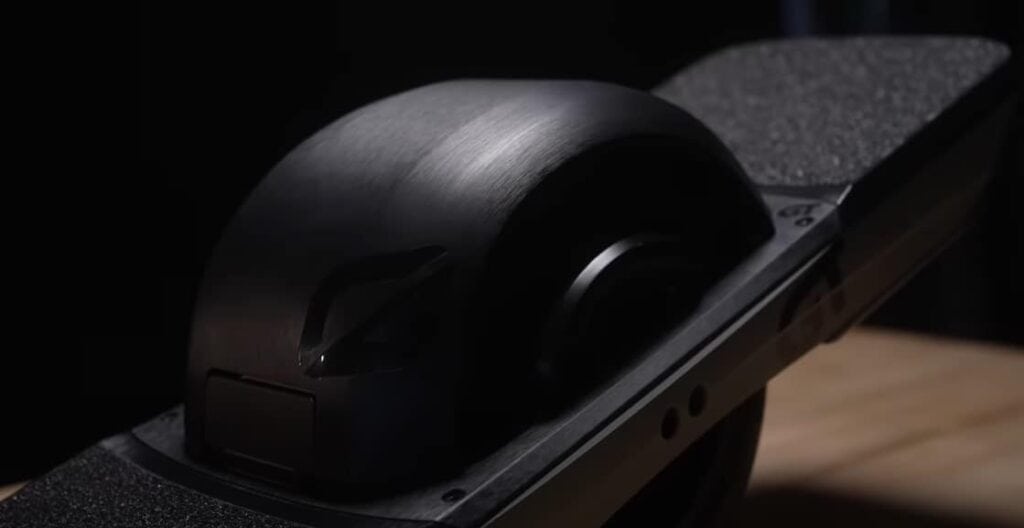 Future Motion recently released their hybrid fender for the Onewheel GT. Is it the best removable fender for the Onewheel to date? I believe so. Clearly they are not the first product that has come to market. Recently, The Floatlife had released the Drop Top Fender however it currently is only available for Canadian residents. Legal patent issues perhaps? I don't have the answer but I suspect this is likely the case.
Future Motion's take on a convertible fender exceeds the quality of the other fenders on the market. Alternatively to get the same convertible / removable fender experience, you really are limited to the Spectrum Fender by Craft and Ride or FlightFin's Flightshield.
My Take on the Competition
The Spectrum Fender is as easy to remove as Future Motion's new hybrid fender but it relies on magnets. These (in time) have been reported to detach or (more commonly) get debris between the magnets making for a weak hold of the fender.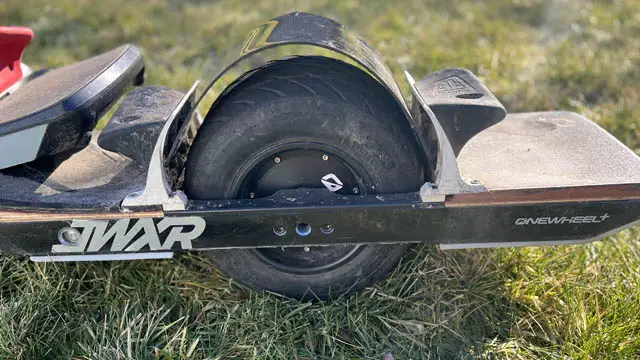 The FlightShield has been a personal favorite because its very easy to remove and carry. Because its so flimsy, you can lay it in the base of a backpack. While its flimsy, it does its purpose in keeping your legs clean.
The Flightshield however is not as refined as the other products but it works and that's what matters most to me.
The Float Life has a very premium product that was released prior to the Hybrid Fender by Future Motion but they currently only offer it to Canadian riders. The price point for the Drop top is far more alluring which has the main draw over the Hybrid Fender. I personally think this Fender is better than the Future Motion Hybrid Fender for two main reasons. Price and shorty fenders built in.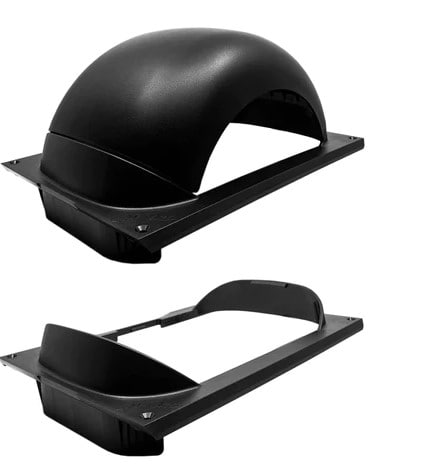 The Drop Top has a great built-in 'shorty fender' that can be great to line your feet up on so that you don't have to worry about getting tire burn on your shoes when you ride without a fender (this will happen in time).
Their product rocks and is rugged but believe it or not, Future Motion's hybrid fender has better quality (regarding material).
Onewheel's Hybrid Fender Oozes Premium Quality
The Hybrid Fender uses a hook and latch system to attach to the base. This makes for a super ease on and off fender process. The premium look and feel of this fender comes in its material and its sweet anodized aluminum latch button that makes the fender just look like it has epic quality.
The installation process is only four screws and less than a half hour of your time.
Is the Hybrid Fender by Future Motion Worth It?
Are you looking for a fender that looks OEM and premium while also having easy access to removing the fender at any time?
Do you want something more finished looking than a Flightshield?
Do you live anywhere besides Canada?
Do you mind spending over $100 USD on a fender?
If you answered 'Yes' to those questions then this fender is definitely up your alley. My personal take is that this fender could have added some stubbie / shorty fenders on the base so that you have some protection for your sneakers however that is where the FloatLife's Drop Top Fender shines. Will it ever be available within the US? Who knows, but as of now, this fender is a great convertible fender espectially for riders who do not use Flight Fins.
Update – September 2023 TheFloatLife Drop Top Fender
As of September 2023, theFloatLife sells Drop Top Fenders for the GT. They only appear to come in clear however this is huge news considering before they exclusively sold in Canada. Drop Tops are compatible with Steep and Deeps, Low Riders and Standard Homebrew WTF rails.
F.A.Q.'s
What is a hybrid fender for Onewheel?
It is a fender you can remove and add back on quickly. These are also known as convertible fenders?
Will TheFloatLife's Drop Top fender be available in the USA soon?
At this time, there is no known information on that. Likely there is a patent or legal issue for selling within the USA. As of Sept 2023, a clear version of the Drop top Fender sells on the FloatLife website for GT.
Can I get a Drop Top Fender if I live outside of the USA?
Checking other online vendors, they too specify Canadian address shipments only. Perhaps this may change in time however as of now you would have to possibly purchase one second hand.
Is it safe to ride a Onewheel without a Fender?
It is safe however it is less safe in the sense that if you are trail riding, your feet are constantly repositioning. There is a risk of either rubbing your shoes against the tire which will damage your sneakers or possibly landing on the tire after doing a drop and having the board shoot out from under you. The Drop Top fender and the FlightFins system are great because you do have some barrier between the tire and your feet.