One gripe I see from many riders buying aftermarket performance tires for their Onewheel is that the fit can sometimes be off. Will a factory performance tire straight from Future Motion be the game changer? I mean, they are offering a wider tire which no tire manufacturer has done so yet!
Future Motion's Perfomance Tire – A Year in the Making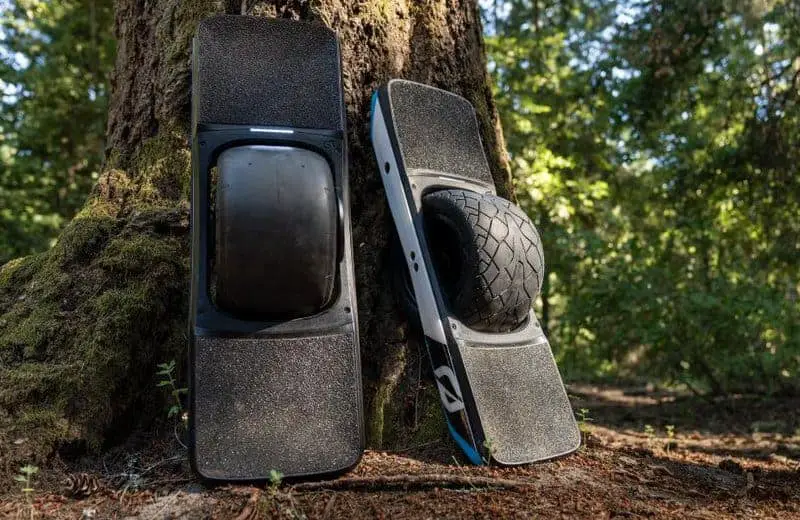 As I mentioned above, quality control on some performance tires can be a little off. Future Motion has spent a year to create the Onewheel GT performance tires began with a simple desire – craft a tire that caters to the racer or the more dedicated rider. It's a journey that has taken over a year, and the team at Onewheel was determined not to take any shortcuts in the design process. This equates to a perfect fit for your ride!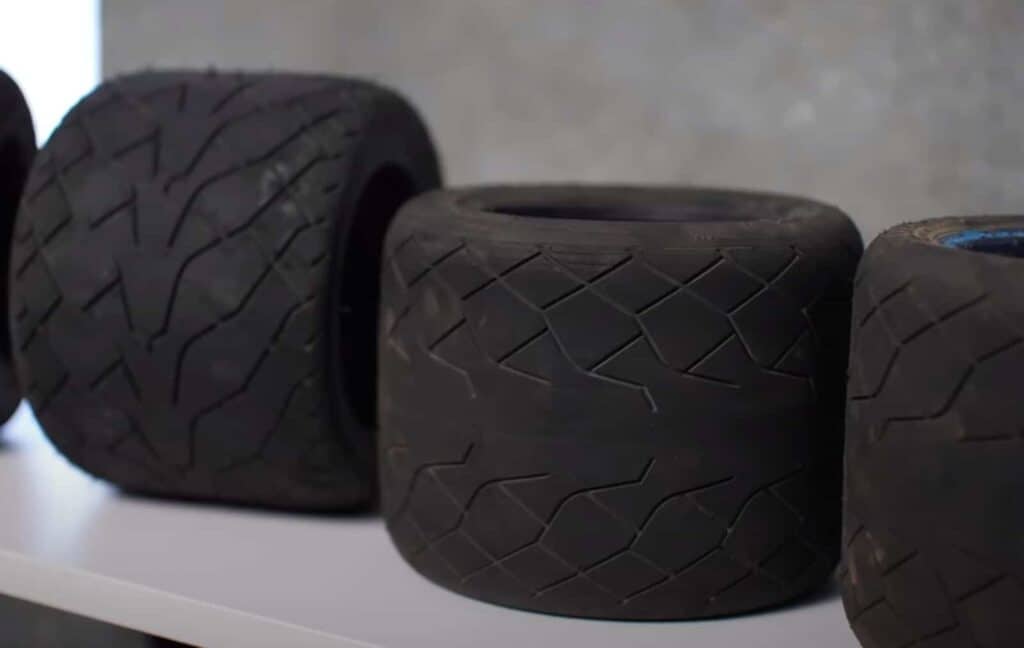 Thousands of miles were logged during Future Motion's testing phase for each tire. Once they had a solid foundation, they even brought in some of the best riders around to provide their invaluable input, resulting in what can only be described as the ultimate one-wheel performance tires.
The Performance Slick Tire – Softer & Grippier
The Onewheel GT performance slick tire retains the same width as its predecessor, at 6.5″. This decision was made to maintain the responsiveness of the stock slick tire's profile design while introducing an added benefit – stability.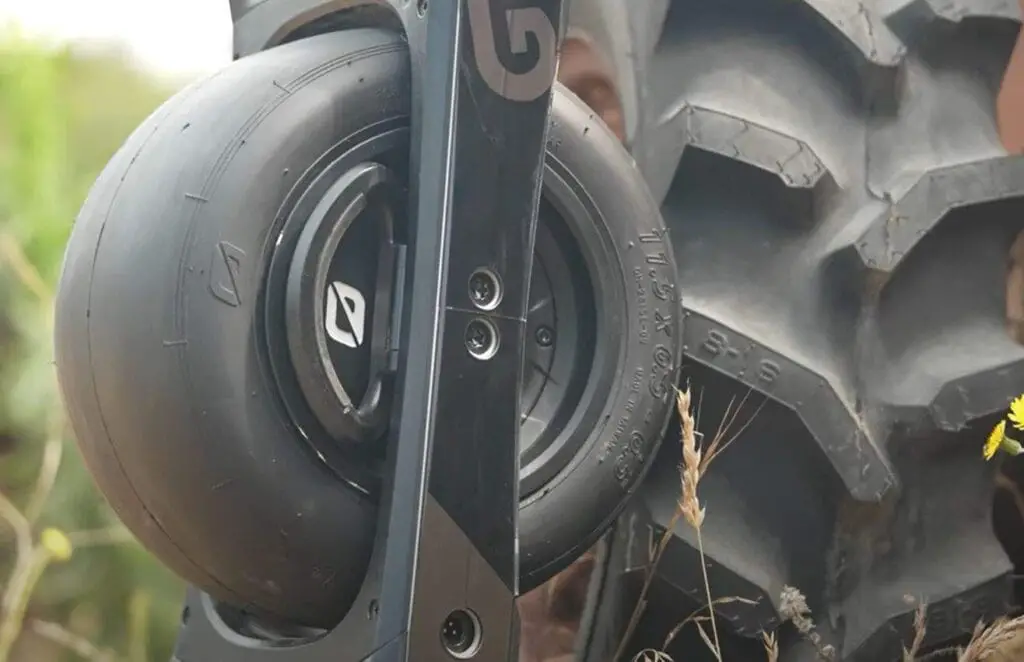 Thanks to the softer compound used in these tires, they have the remarkable ability to conform more to the terrain, providing a smoother and more enjoyable ride. Riders should immediately notice how the slicks absorb the trail, eliminating chatter and instilling some epic ride confidence. Stability is a key feature of these tires, ensuring a secure ride while still allowing for easy access to turns.
The soft, sticky compound also enhances traction, making it suitable for a wide range of riders, from beginners to advanced enthusiasts.
The Performance Treaded Tire – Going Wider
For those who are living on the trails like myself, the Onewheel GT performance treaded tire is designed for us trail riders. It is incredible that Future Motion was able to widen the tire while fitting within the wheel well. The GT Performance tire jumps from 6.5″ to 7″ (11.5″ x 7″ – 6.5) giving you even more contact with the terrain. At 1561g (3lb 7oz), a little added weight from the stock tire is worth the trade-off.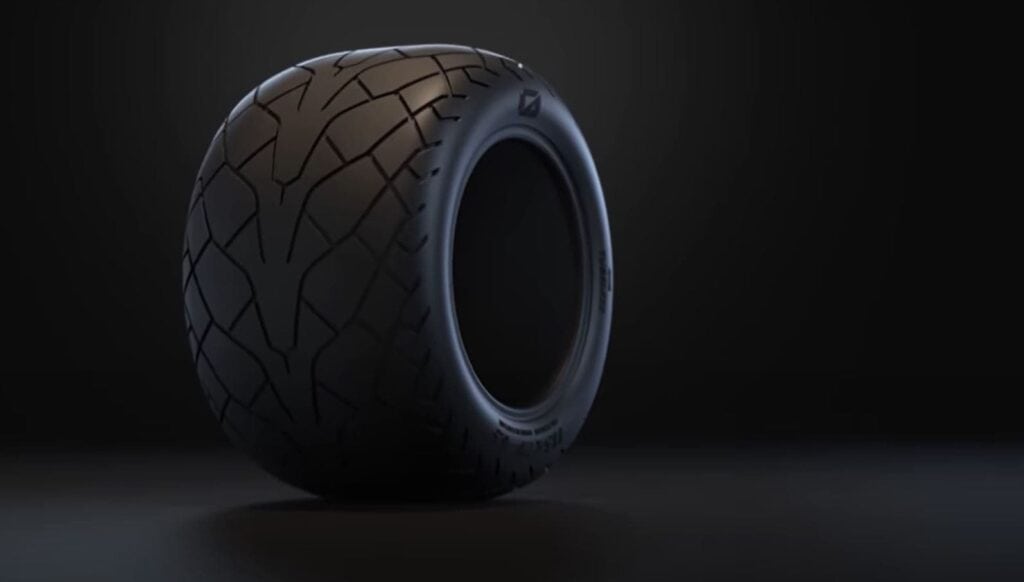 The most significant enhancement comes in the form of aggressive shoulder lugs (treading that extend all the way into the sidewall). These lugs offer improved traction during carving and turns, delivering a heightened level of confidence, especially when riding off-road. The sidewalls of the tire are soft and pliable, making installation a breeze.
The gradual transition from straight to turning feels incredibly natural, and riders can expect a new level of performance and control when they hit the trails. Now the XR didn't have the 11.5″ x 7″ – 6.5 dimensions however this additional 1/2 inch is going to make this tire feel a little bit more like that stock Vega in regards to its width. The wider tire is going to help with reducing wobbles.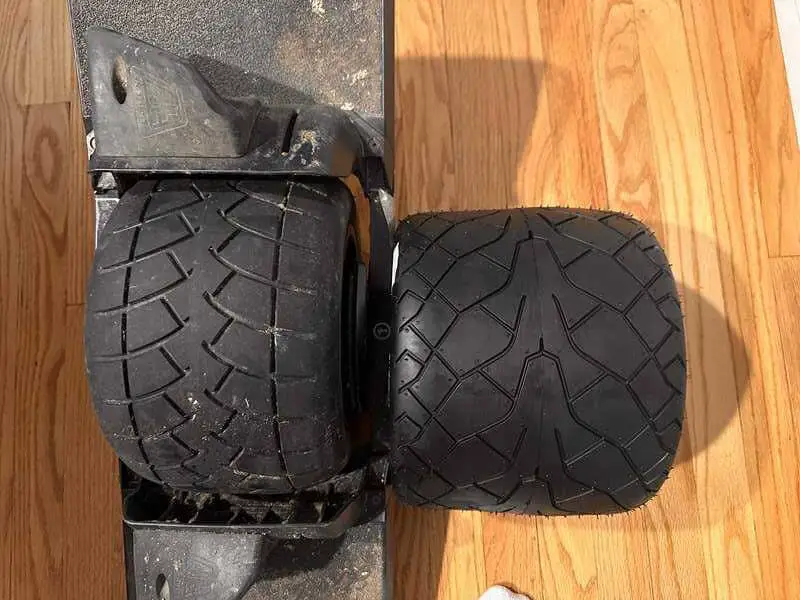 Now some may argue that the wider tires are not nimble. I personally ride Pint and GT and can say that having one wheel makes turning agility far better than any PEV so they both are nimble. A wider tire does make it not-as-nimble but they are very maneuverable. Look at the comparison to how wide the Performance tire is. It will likely replace the need for float savers as the added half inch width will also protect your hub rim better.
Are Float Life Savers Still Needed?
For those of you unaware of what Float Life Savers are rubber rings that cover the hub rim. Damaging the hub rim can cause a loss of air which would need a hub replacement. Hubs are not cheap. But are Float Life savers needed?
The performance tire has an extra half inch width which completely covers the rim from the top side. Can you still land on the rim – yes kind of. In the end, I would say these are not as needed as the added half inch provides good protection.
Conclusion
One of my #1 recommended upgrades for your Onewheel is the tire. Now that Future Motion has entered into the performance tire space, I do think it is important to try them out. They spent the time on these tires to ensure they fit and meet the needs of the community.
Onewheel has reason to be proud of these new GT performance tires. Whether you're a rider who prefers the thrill of the road or someone who craves the excitement of off-roading, there's a GT tire to match your style. The combination of meticulous design, rigorous testing, and input from expert riders has resulted in tires that are set to redefine the Onewheel experience.
So, if you're eager to elevate your Onewheel adventures, keep an eye out for the Onewheel GT performance tires. They are sure to be a game-changer, providing riders with enhanced stability, traction, and confidence, both on and off the road. Get ready to shred like never before with the Onewheel GT performance tires. Your next adventure awaits!