Onewheels are growing in a cult-like fashion as many aftermarket businesses are blooming from their success. It has been one of the most rapid growing PEV / micro mobility product on the market. They compete with traditional e-skateboards in regards to size and range yet they can do so much more in terrain coverage.
Onewheels weigh anywhere from 23 lbs (10.4 kg) to 36 lbs (16.3 kg) depending on model. The smallest platform (Pint Model) represents the lower end whereas the larger Onewheel GT is on the high end. The width and length of vary 1" x 2.5" from their smallest to largest board.
Onewheel Weight Comparison
| Model | Weight (lbs / kg) | Length (in / cm) | Width (in /cm) | Tire Size |
| --- | --- | --- | --- | --- |
| Pint | 23lbs / 10.4 kg | 27″ | 8.5″ | 10.5in x 4.5-6in |
| Pint X | 27 lbs / 12.2 kg | 27″ | 8.5″ | 10.5in x 4.5-6in |
| GT | 36 lbs / 16.3 kg | 29.5″ | 9.5″ | 11.5in x 6.5-6.5in |
| XR (discontinued) | 29 lbs / 13.2 kg | 29″ | 9″ | 11.5in x 6.5-6in |
| CBXR/JWXR (Mod) | 30.4 lbs / 13.8 kg | 29″ | 9″ | 11.5in x 6.5-6in |
| Plus (discontinued) | 25 lbs / 11.3 kg | 29″ | 9″ | 11.5in x 6.5-6in |
| V1(discontinued) | 25 lbs / 11.3 kg | 29″ | 9″ | 11.5in x 6.5-6in |
The weight of the Onewheels vary in weight by 13lbs (5.9kg). The dimensional differences from the Pint platform to the GT is a variance of 1″ x 2.5″. The notable portion of the weight is due to the larger batteries within the bigger boards. These should be a factor when comparing to other e-skateboards
Onewheel Weight Comparison to e-Skateboards
| Board | Weight | Range | Recharge Time | Price |
| --- | --- | --- | --- | --- |
| Onewheel Pint | 23lbs / 10.4 kg | 6 to 8 miles / 9.6 to 12.9 km | 120 mins | $1,050 |
| Onewheel Pint X | 27 lbs / 12.2 kg | 12 to 18 miles / 19.3 to 29 km | 225 min | $1,400 |
| Onewheel GT | 36 lbs / 16.3 kg | 20 to 32 miles / 32 to 51.5 km | 200 mins | $2,200 |
| Boosted Mini X | 17 lbs / 7.7 kg | 14 miles / 22.5km | 105 mins | $999 |
| Boosted Mini S | 15 lbs / 6.8 kg | 7 miles / 11.2km | 75 mins | $749 |
| Evolve GTR Series 2 Carbon All Terrain | 21lbs / 9.5kg | 18.5 miles / 30km | 120 mins | $1,699 |
| Evolve Hadean Carbon Fiber Street | 29.7lbs / 13.5kg | 24.8 miles / 40km | 240 mins | $2,199 |
| Backfire Hammer Sledge | 29.7 lb 13.5 kg | 31 miles / 50km | 210 mins | $1,699 |
The Onewheel boards are heavier. Prices will range for what you are looking for. It is important to note that all Onewheels can go off-road. It is advisable to opt for only the GT or Pint X (XR is discontinued) for trail riding as the range is decent. The price variance has to consider the terrain coverage. If you are simply looking for speed, the Onewheel is not going to outperform most e-skateboards. Where the Onewheel shines is in its terrain coverage.
Onewheel Specs
The V1 Onewheel was the only Onewheel to offer a 500 watt motor. Since then, every model up to the GT has Future Motion's Hypercore 750 watt motor. That being said, top speeds within the Onewheel class do not vary too significantly as they all have a similar motor (voltage and battery vary). Check each profile for detailed specifications covering the V1, Plus, Pint, Pint X, XR & GT models.
Pints will generally compete with smaller Boosted Minis whereas the Larger XR and GT boards will be more in line with an Evolve or Backfire board. If it were a drag race, the Onewheel has a large go-kart wheel that do not offer that quick torque you get from a traditional e-board so its not going to be the winner at the PEV drag strip. The love for the Onewheel cannot be overstated. The fan base rides them because of the way they feel when you ride them (the float-like feeling) as well as the terrain it can dominate.
Are Onewheel's Modular?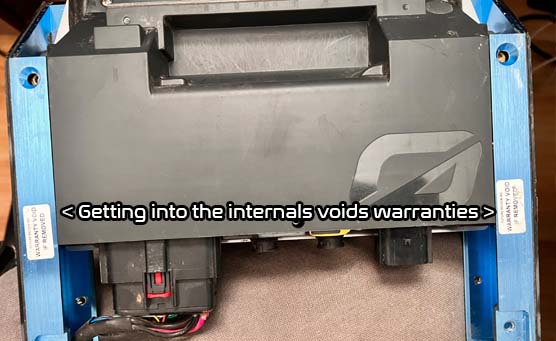 One major drawback to the Onewheel brand is how they are not really THAT modular. In other words, they don't have a truly compartmentalized system you can easily take apart and reassemble for a flight or something. Many riders want to take their boards on vacation and come to the grim realization that most Onewheels can not be taken on an airplane so they tend to take them apart to avoid bringing the lithium-ion battery on the plane.
I don't want to beat on the Onewheel because sure, the Onewheel has a battery box and a controller box, so arguably its modular in that regard but its not as accessible as an Evolve board's battery which lays on the underside of the deck. To benefit from its compartmentalization, you can dissect a Onewheel into battery box, controller box, wheel hub assembly and rail assembly. Doing this however will void the warranty. You also need to be mindful of where each screw goes.
For those boards that are waterproofed, you lose that waterproofing (commonly a 'Badgerproof') if you take the board apart. Another draw back is the stock rails on a Onewheel have built in threads for the screws. These threads will strip easily and are prone to it after a couple times of disassembling your Onewheel. Its a shame that Future Motion does not use stainless steel threaded inserts on their rails. Many times you take apart your board, you may find yourself force to buy an aftermarket rail with inserts so this doesn't happen. Once you have stripped rails, the integrity of the board is notably compromised.
Onewheel vs E-Skateboards
Reviewing the stats above, the Onewheel is generally heavier and bulkier than other electric skateboards. Its not even as friendly to carry around due to the center wheel. You really need to cruise around the city with a traditional electric skateboard and then compare it to a Onewheel to understand why so many more people are on Onewheels over e-skateboards.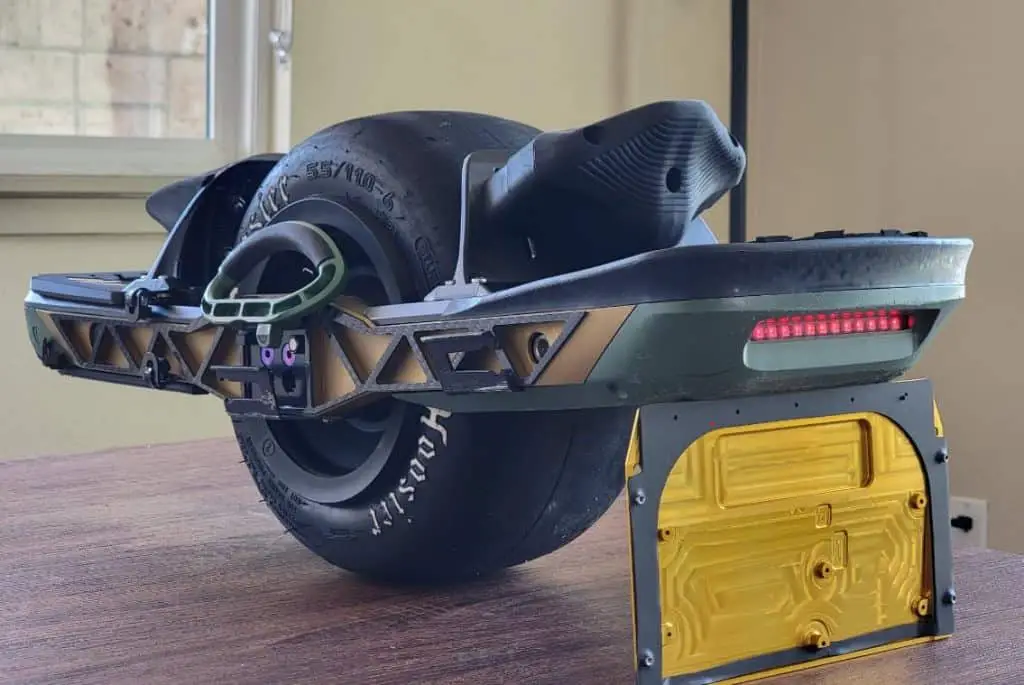 I came from a Boosted Board which was somewhat of the gateway to my PEV obsession. Riding a Boosted at the time when they were novel was quite the experience. I was only really able to ride on the street because the sidewalks have crazy cracks in them and with a boosted, it felt way too sketchy going over cracks. I would feel completely sketched out going over 10 mph on the thing because the pavement is not entirely smooth and on a traditional e-skateboard, you feel EVERYTHING!
Onewheels just roll over everything. They literally do not float (obviously) but they sure feel like it. The same sidewalks and roads do not even phase me on a Onewheel. Now with VESC boards pushing 84V like the Floatwheel ADV, the speed of these "one wheel" devices are only increasing. Do I really need to be going 25+mph on a Onewheel? Probably not. But the selling point… the reason Onewheel is the best board PEV is because it can explore nature. Hope on a Onewheel and hit a trail and you understand.