Just like a car with custom rims, we PEV riders want to customize our rides and it doesn't stop with styling our boards and EUC's. The shoe and sneaker style game is huge.
The best Onewheel shoe is one that has a flat outsole which allows for optimal contact with the front footpad sensor. Ankle support, insole comfort and a gum rubber outsole are the key elements to having an ideal shoe for Onewheel riding. It is also preferable to have a shoe cover your ankle.
Favorite Onewheel Shoe
The Vans Sk8-hi has been my personal favorite mainly due to the ankle support.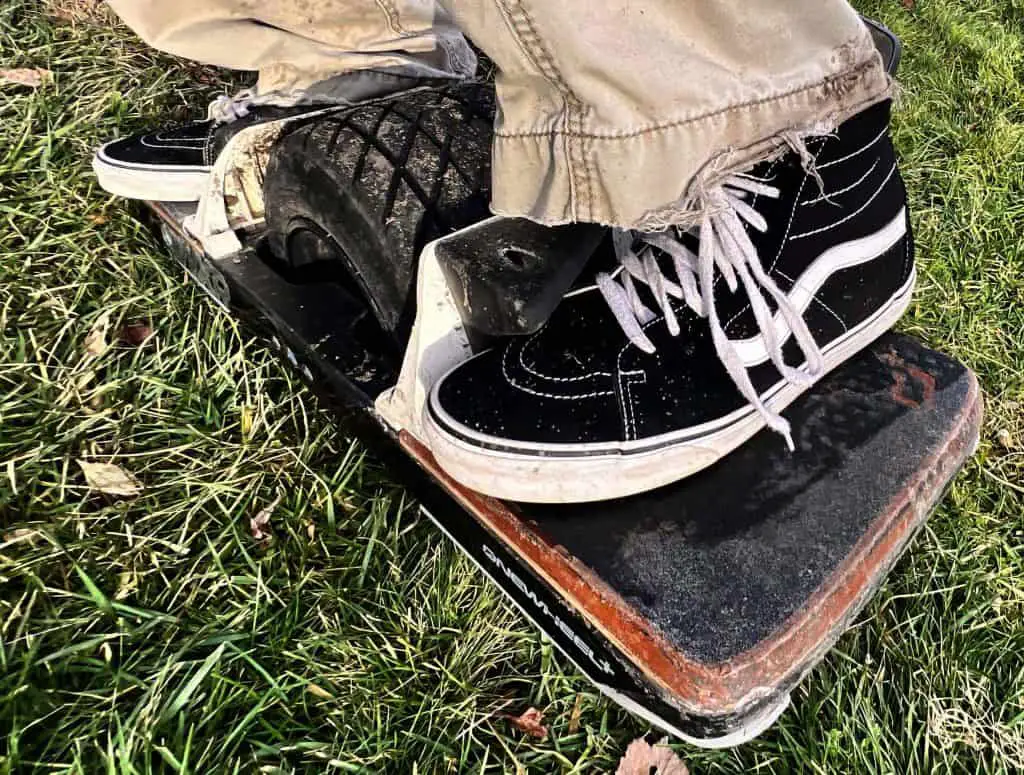 Covering the ankle has really helped avoid scraping the ankle on a fall. I will say comfort-wise they don't feel as cushy as when I initially bought them. Shoe inserts do help prevent some foot fatigue but I had since moved to Comfy Cush. These vans have a larger sole and have really helped with longer rides.

If you ride Vans PopCush or Hi-Sk8, these shoes are very similar. I do feel exposed not having my ankle covered but for many riders, Hi-Sk8 and half-cab are not quite their style. The ComfyCush has a gum sole which is ideal for locking into the Onewheel's grip-tape.
Because I do ride trails primarily, sometimes I do throw on some trail running sneakers. These types of sneakers have a curved sole which doesn't give the best sensor / footpad contact. You can work on adding furniture strips to the sensor to ensure proper engagement in the event that flat-sole shoes are not for you.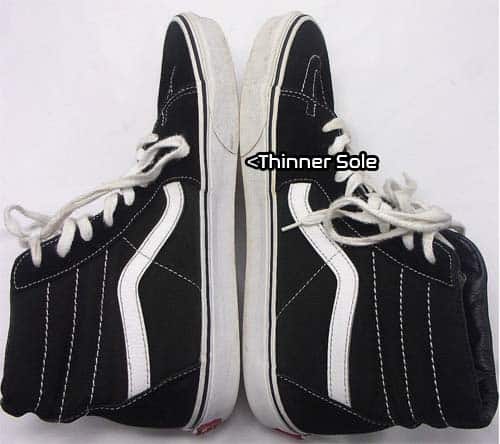 Other Brand Shoes for Onewheel Trail Riding
DC, Etnies and Converse are all solid flat sole shoes that will provide for ideal grip of the Onewheel. If you are feeling like Marty McFly in Back to the Future then perhaps a pair of the futuristic Nikes worn in BTF2 are in order!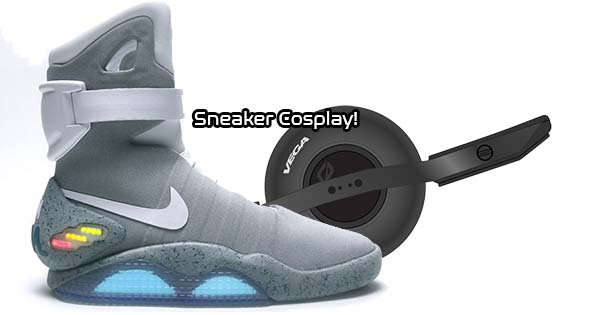 Conclusion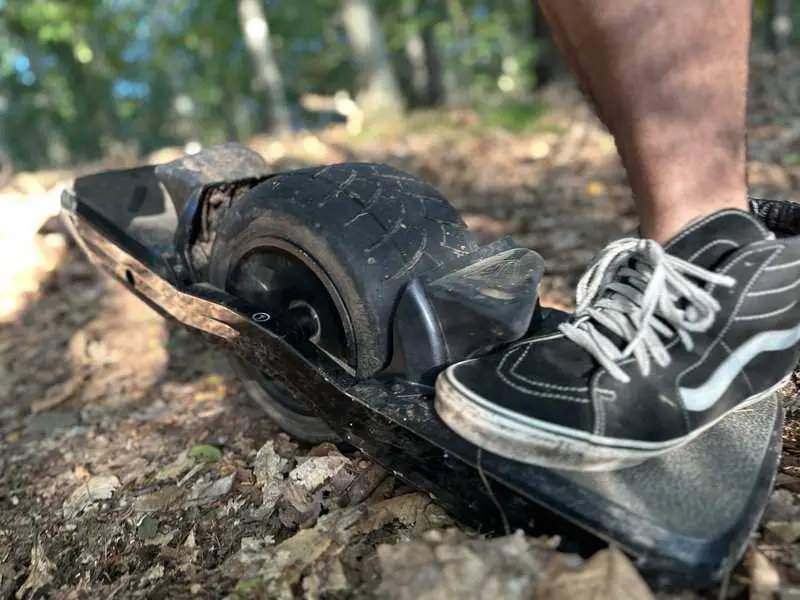 The most important elements to a Onewheel sneaker or shoe is contact, comfort and protection. If you have a flat sole and its comfortable – great. If you have a sneaker that covers your ankles – even better!