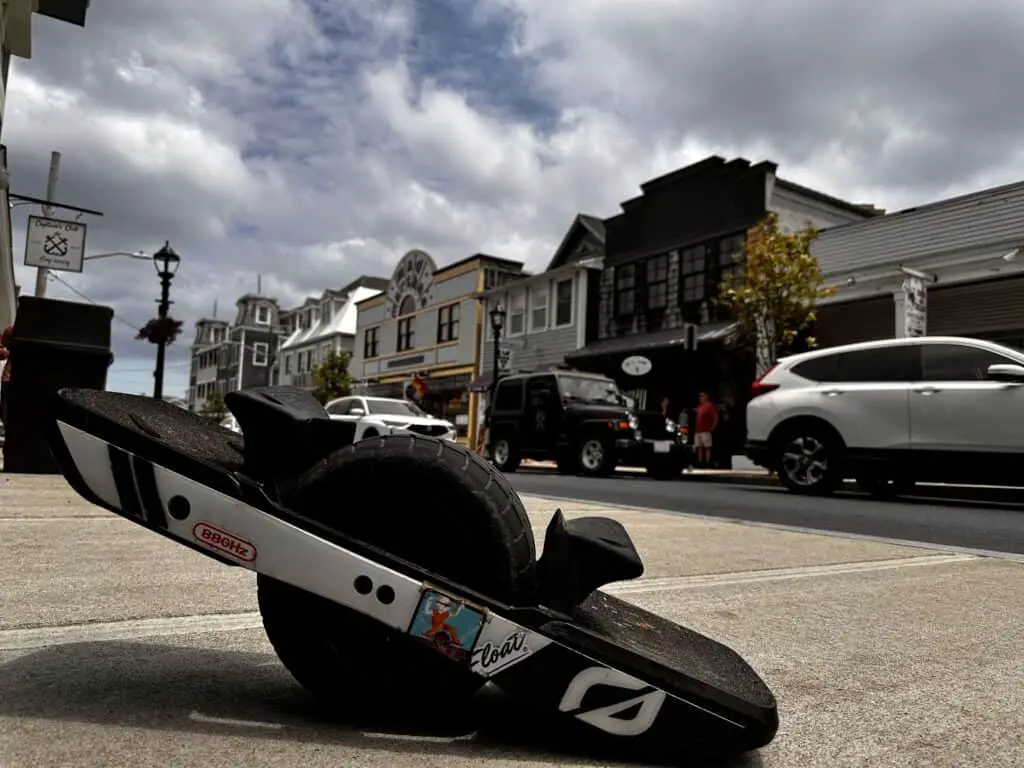 Martha's Vineyard is approximately 96 square miles. Being the largest Massachusetts island, it can be a challenge to get around the island without some form of transportation. Transporting your car on the island, renting a vehicle or taking a bus around the island are great ways to getting across the island, but a more cost savvy way to getting round is by Onewheel.
Bicycle and scooter rentals are found around the tourist areas (Oak Bluffs, Edgartown, Vineyard Haven, Aquinnah, etc.) however if you have a Onewheel, bringing one on the ferry will be an affordable way to experience the island.
Are Onewheel's Allowed on the Ferry to Martha's Vineyard
I went with Island Queen Ferry and had packed 3 Onewheels onboard using a beach cart. They allowed all of them on with no issues (two Onewheel GT's and a Pint X). Beside the beach cart, I brought a couple backpacks for myself and family riders. If you plan on touring most of the island, don't forget your charger. There are plenty of marked areas on the Onewheel App for charging so no need to worry there.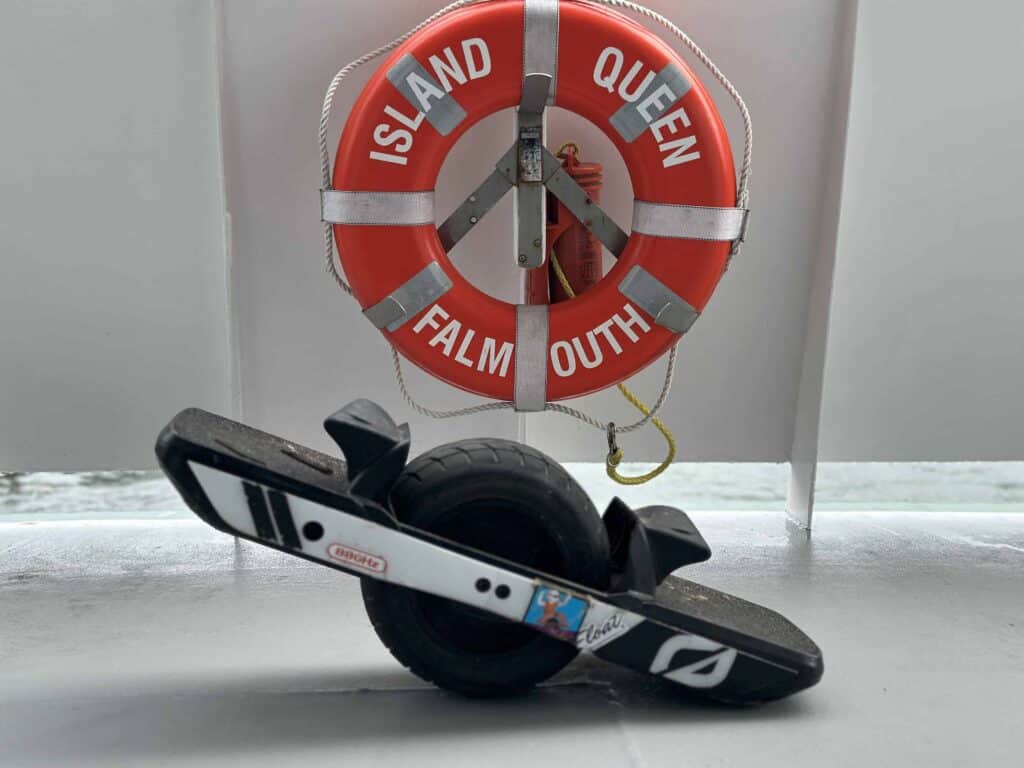 Another thing I think I would bring that I did not think of is using a cable lock for the Onewheel. Every bike rental out on the island typically has a cable lock with it, Instead of leaving them at the door of some shops, I wish I brought some lock for them.
Are Onewheel's Allowed on Martha's Vineyard
Onewheel's are allowed on Martha's Vineyard. I will say that just like bicycles, they can get in the way of pedestrians and are not exactly a fan favorite of the Vineyarders (island residents). So long as you take them in areas (such as bike paths or sidewalks) that are not congested, no one is going to have an issue with them. Police do not make concern with them. I personally rode by several police as they are often seen citing cars for parking violations.
As far as experiencing the Oak Bluffs area, Onewheels can bring you to every location there. From Circuit Ave, Oak Bluffs Harbor and Ocean Park the Onewheel is a fun way to zip around the the northern portion of the island. If you want to venture southernly, bring a charger as you will likely be making a 10 mile minimum ride distance.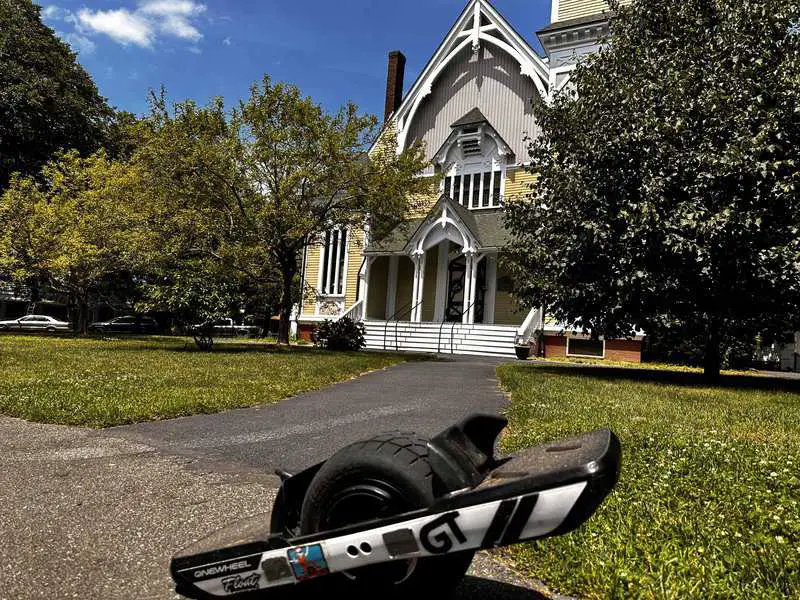 Just know that if you tend on taking your Onewheel to Cape Cod, there's plenty of places to ride including the Cape Cod Rail Trail. While Martha's Vineyard is technically not part of the Cape, it is completely worth taking it on the Ferry and explore the island.