Onewheels are better known for their ability to bonk over objects but you can certainly still send it over ramps. Below is a clever little hack to picking up the most affordable launch ramp for a Onewheel. These are ready made and waiting for you to send your Onewheel over them.
The most affordable Onewheel ramps are wheel chocks for an automobile. These chocks are lightweight (less than 3 lbs.) and wide enough for a Onewheel tire. They come in a set of two, offer non-slip padding and have built-in handles.
Anti-Slip, Compact and Affordable Ramps
Not all automobile wheel chocks will do the trick. You'll need chocks that have a mild curve to them. If they have anti-slip fittings on the bottom, even better. I found that the wheel chocks for travel trailers with anti-slip lines fit the bill perfectly. These come with built in handles. They come in a set of two and they are less than $20! You can stack them back to back and create a mini-spine or you can just use one at a time.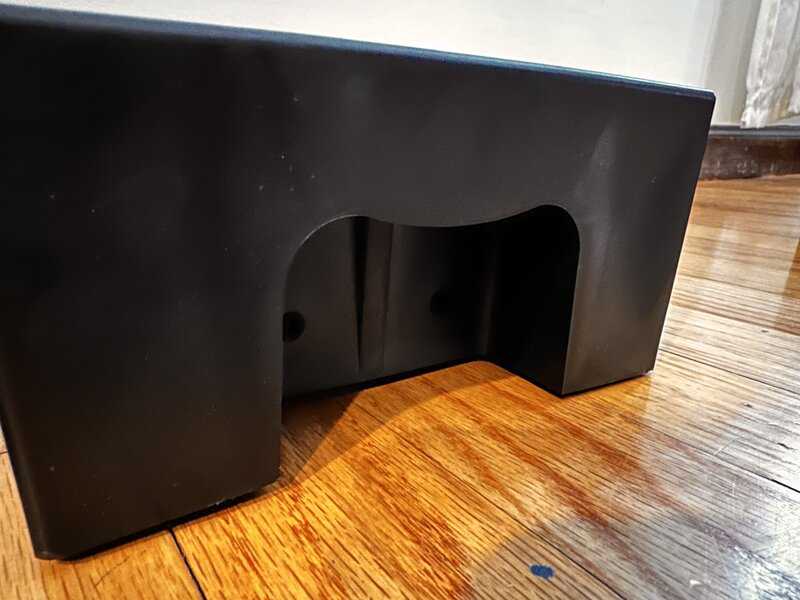 The Perks of Using These Chocks as a Onewheel Kicker Ramp:
Affordable (under $20)
Compact (less than 4″ tall and weighs less than 3 lbs.)
Wide enough for a Onewheel GT (ramps are 6.9″ wide whereas the Onewheel GT has a 6.5″ tire width)
Comes with two chocks
Built-in handles
Effortless Fun
These ramps do not really compare to a professional skateboard launch ramp. The chocks only stand 3.5″ tall whereas something like the Graw Jump Ramps G20 PRO is 7.9″ in height. That ramp however is over 15 lbs. The beauty of using a chock for a mini Onewheel launch ramp is they are super compact and portable and will save you over $140 compared to a higher-end ramp.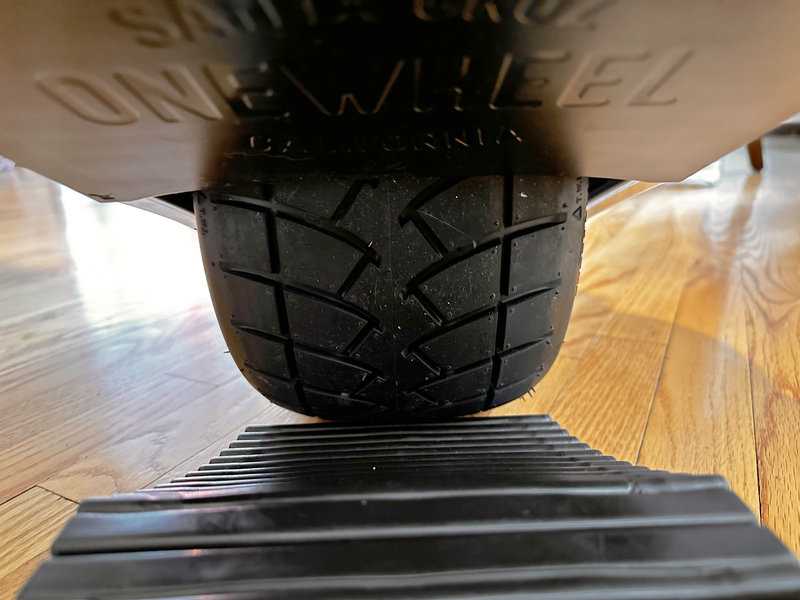 I grabbed a pair of bolts and 4 wingnuts to tie them together to make a mini-spine. Its totally not needed but I thought it could be fun to hit this in both direction.
It also provides for slightly better stability. It could help to stake these down or just put it over a rock. Even propping it up near a curb will do great. You can hit them as. You just have to apply weight before you start to unweight your board.
These Chocks Grip, Rip and are Indestructible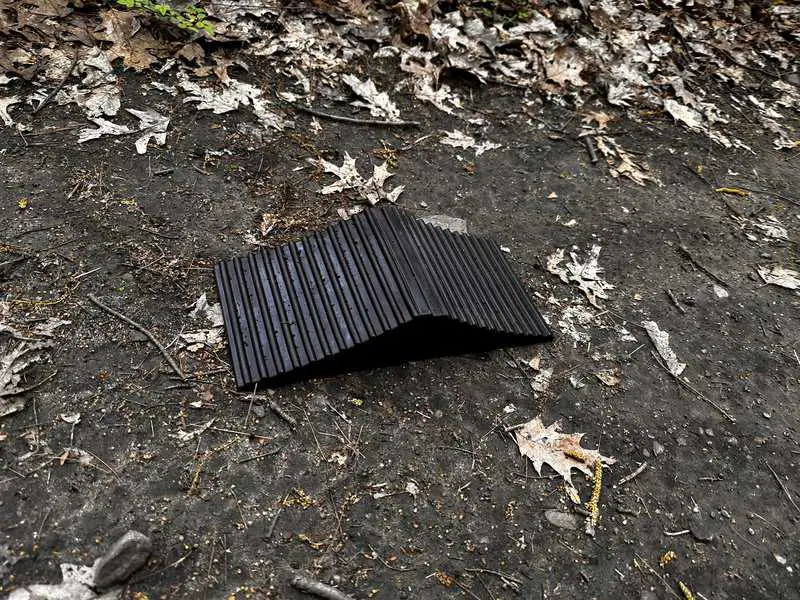 These chocks have anti-slip lines on the top of the ramp which help sending the Onewheel over it. Underneath also has rubber grommets that help keep it somewhat in place. It helps to push it into the dirt a bit. They are also rated for 20,000 lbs. There's just no way you will break these. Where are you going to find a cheaper ramp? Even if you decided to build one (which is another great option), the savings nor the compactness would be there.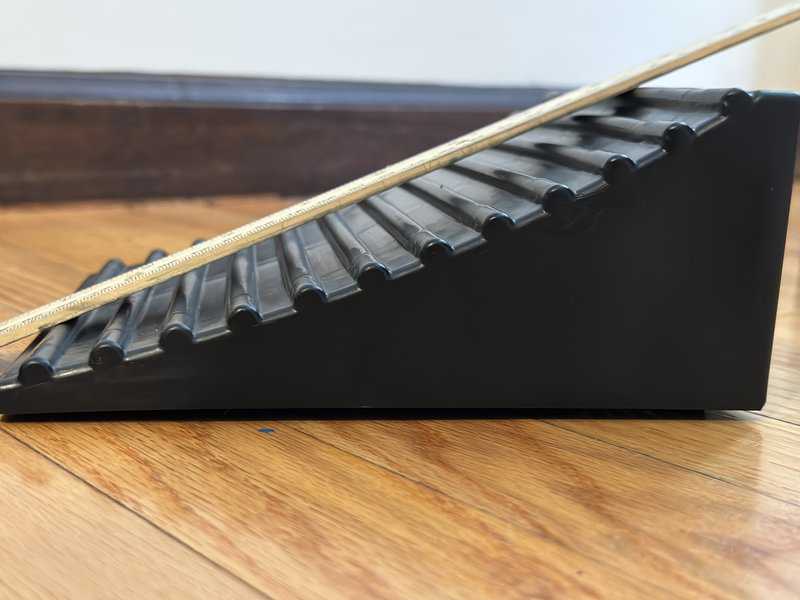 Seriously, there is no better mini-kickers for a Onewheel than these chocks for the money. There may be better chock designs that suit the measurement specs you desire. There are countless heights and pitches to RV and automobile chocks. I like these because they are great for learning and still exciting for more veteran freestyle riders.
Building a Onewheel Ramp
If chocks aren't for you, with a little time and some lumber, building out a kicker ramp is certainly an option. The advantages of building is you can dial in the measurements you desire and create a personalized ramp. Most kicker ramps and tutorials do require about $50 to $100 in material and can be a few hours of your time. Scrap wood certainly cuts cost.
If however you are looking for something just quick and easy. Try using the chocks as a jump.
They are little pocket ramps that seem to be made for Onewheels. Their width is the right size (wider than the width of a Onewheel GT tire). Its compactness is made to be carried on a group ride. It's affordable fun. Pick up a pair and send it.