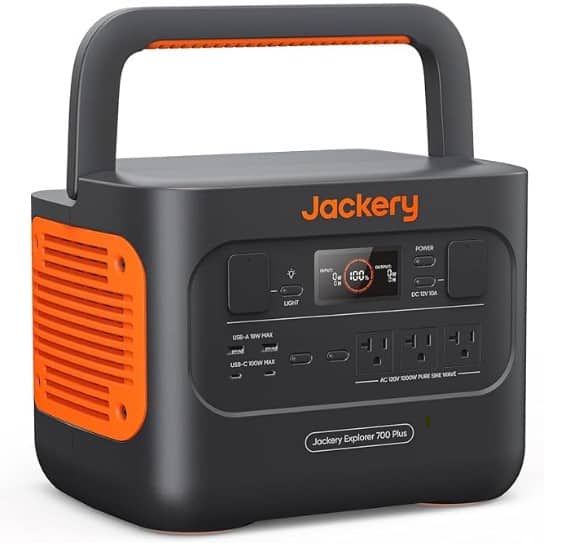 Portable battery chargers and Onewheels and other PEV's go together like tequila and bad decisions (don't drink and ride). The Jackery Explorer 700 (on sale on Amazon) is a portable charger is the ideal choice. Honestly, in my opinion it is the best portable charger for Onewheels espectially for the Onewheel GT! Here is why.
Why the Jackery Explorer 700 is a Must-Have Portable Charger for Onewheel GT Riders
Perfect Power Match: The Onewheel GT, with its impressive 525Wh battery, which is plenty of juice for I'd say 95.69% of the trail riders out there. The Jackery Explorer 700 has a whopping 681Wh capacity, it's more than capable of fully charging your Onewheel GT, ensuring you're always ready to roll.
Portability at Its Best: One of the best things about the Jackery Explorer 700 is its still super portability. It's designed for on-the-go lifestyles, meaning you can easily take it with you on your Onewheel adventures. Whether you're a street rider or exploring off-road trails, this portable charger ensures your GT won't run out of juice.
Versatility: Besides charging your Onewheel GT, the Jackery Explorer 700 can power up other devices too. It's equipped with multiple ports, making it a versatile power solution for your other gadgets. Whether it's your smartphone, camera, or even a small cooler for those long rides, this charger has got you covered. It works ideal for camping, picnics and honestly just everyday use.
Portable Power Station Alternative for the GT and GTS
It is a little more expensive however the EcoFlow River 2 768 Wh Portable Power station (on sale on Amazon) is 768Wh which can also completely charge a Onewheel GT or GTS. It can get more than full on a Pint X or Pint.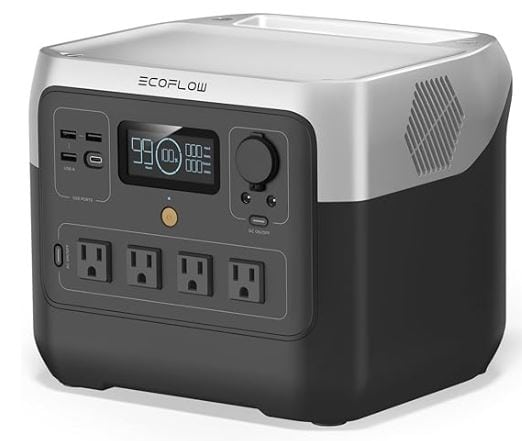 The EcoFlow has more than enough power to charge multiple boards at once! it is 4 x 800W allowing you to plug in multiple Onewheel chargers
Upgrading From Jackery 240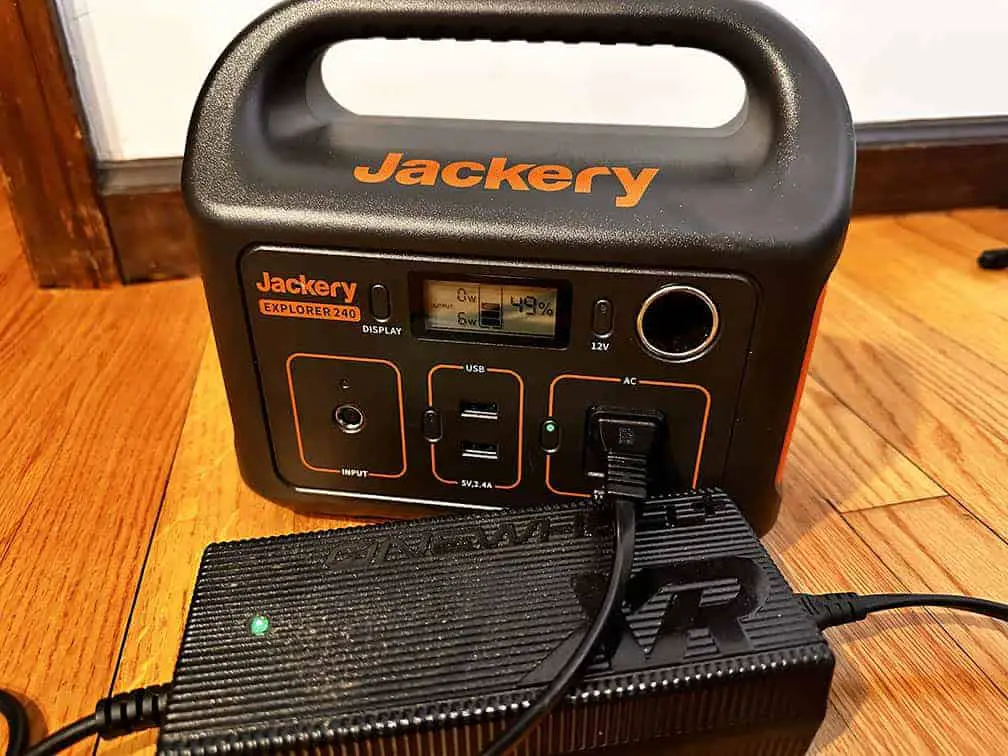 My Jackery 240 (on sale on Amazon) has about enough to charge my XR about 75% of the way and sadly, it charges the GT less than 50% however it is still great to get some extra juice when your out on a trail.
I bring it and just keep it in the truck however with a Jackery 700, the ability to charge my GT completely will put me into higher miler days and more shredding throughout the woods!
The Jackery 240 is about 50% of the price of the Jackery 700 so its a great buy and still gets you powered up in a pinch. If you need a portable charger that is easier on the wallet, the Jackery 240 may be the one to get
How to Use the Jackery Explorer 700 with Your Onewheel GT
Using the Jackery Explorer 700 to charge your Onewheel GT is a breeze. Just follow these simple steps:
Ensure Your Jackery is Fully Charged: Before heading out, make sure your Jackery Explorer 700 is fully charged. It's always good to be prepared.
Connect the Charger to Your Onewheel GT: Use the appropriate cable to connect your Onewheel GT to the Jackery Explorer 700. The intuitive interface makes it easy to establish a connection.
Power Up and Monitor: Turn on the Jackery and let it do its magic. You can monitor the charging progress on its LCD screen, which displays the remaining battery life and output.
Disconnect and Ride: Once your Onewheel GT is fully charged, disconnect it from the Jackery, pack up, and you're ready to hit the road again!
Final Thoughts
The Jackery Explorer 700 is a fantastic companion for Onewheel GT riders or Pint X riders for that matter. It's not just about the convenience of having a portable power source; it's about the freedom it brings. You're no longer tethered to power outlets or constrained by battery life. With this dynamic duo, the world is your playground, and your ride is limitless.
So, gear up, charge up, and get ready to explore further and ride longer. The open road (or trail) awaits, and with the Jackery Explorer 700 and your Onewheel GT, there's no telling where your next adventure will take you. Happy riding! 🛹🔋🌍