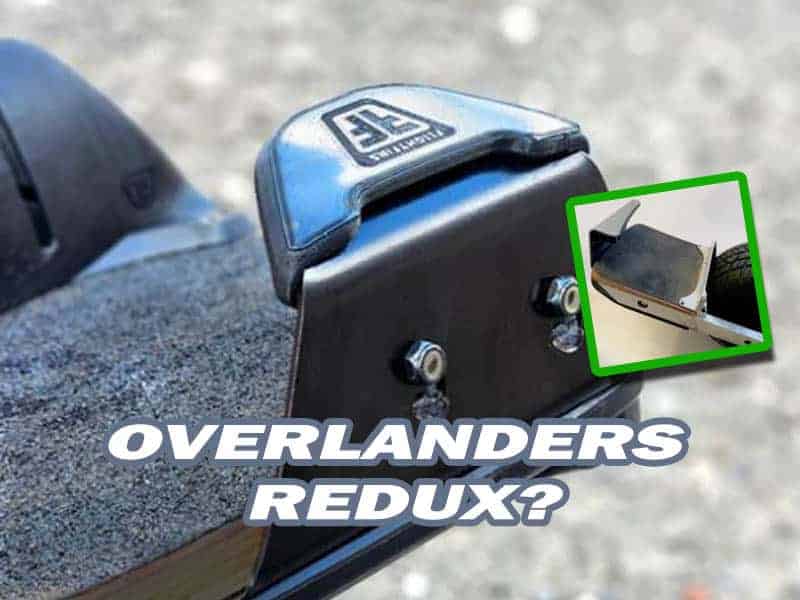 Original Flight Fins revolutionized the Onewheel riding experience by adding a rubber 'wedge' onto their custom fender – the 'FlightFender'. Being able to add or remove their 'FlightShield' changed the way removable fenders took form on the Onewheel.
FlightFins – New Over-the-Edge Design
I've been a huge fan of FlightFins for trail riding Onewheels. The abilities they provide to the rider can be simplified into one word – advantage. You have the advantage as a rider with FlightFins to assist your board over many obstacles that you may not be able to just bonk over on trails.
The FF Falcons are essentially a redux of Overlanders. Overlanders are a variant of FlightFins that provide a hook on the outer edge of your Onewheel's nose and tail sides.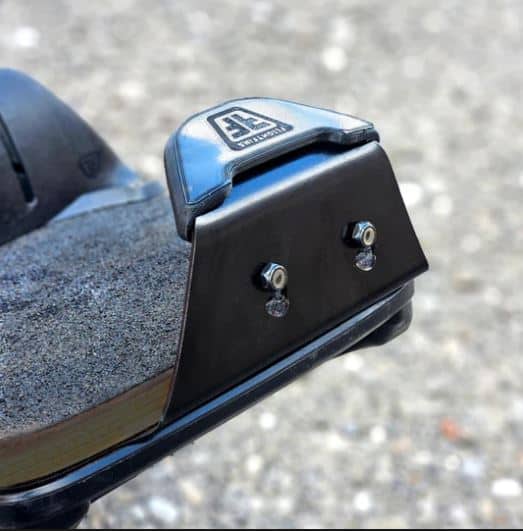 FlightFin Falcons are a refined version of Overlanders. They come in both brushed and black powder coated and come with 3D printed Fins. The top portion is adjustable which is a plus for riders that want to dial in a particular stance.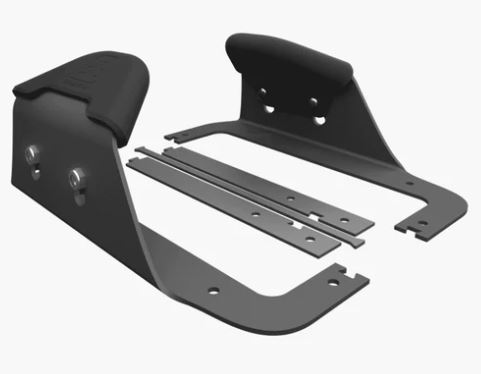 Riders that have wider stances tend to incorporate more of the outer edges of their footpads, The Falcons provide a "hook" to keep your feet engaged without having to redirect towards the center of the board.
Model Availability
Flight Fin Falcons are available for Onewheel XR (VESC Platform) and GT. Overlanders do similarly offer the same platform availability as well as Pint models.
Personal Thoughts
I have an affinity for FlightFins and love the idea of these attachments when riding trails. For freestyle riders, Fins and Falcons can be a nuisance. Any time your feet leave the board, you need to be aware of the fins or Falcons and not land on them (This is why FlightFin Minis are a happy medium).
If you are a freestyle rider these likely will not be for you. If you are a trail rider that uses Overlanders then you will probably think these are a complete copy of Overlanders. The Falcons are essentially Overlanders with a different design.
Conclusion
I enjoy the fin / wedge near the hub (original FlightFins). Especially the rear wedge, when I am bonking a root, your rear foot naturally slides forward. It gets locked into the rear Fin which assists you over trail obstacles. I get that the Overlanders are just a different approach and for higher speed riders that want to be able to lock in their outer-side of your foot to the board but either way, it will come down to your preference. The FF Falcons are Overlanders with a design change. They do have an adjustable "cup" allowing for a little more articulation in the top essentially giving the rider a more personalized stance. Overlanders do have some height pieces you can add to the underside so really it comes to your appeal and choice.